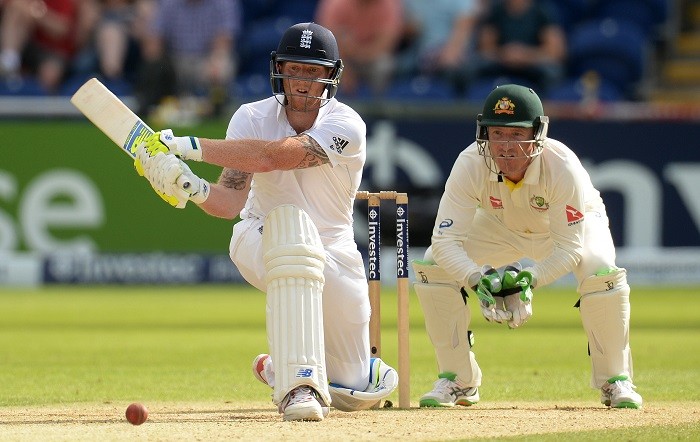 England all-rounder Ben Stokes said that he understood why he has been compared to Andrew Flintoof and Ian Botham. But he is desperate to make his own mark in the game of cricket.
"I'm Ben Stokes; I'm not Flintoff, or Botham. Being an all-rounder, you're probably going to get compared to the Bothams and the Flintoffs — as I have done recently," said Stokes.
Former England legendary all-rounder Botham was responsible in turning the 1981 Ashes series in their favour and Flintoff did the same in 2005, after which he was awarded the man of the series.
Stokes has started by making a dent in Australia with the first Test, with "revenge" the main thing that has motivated him in this ongoing Ashes series.
Stokes has not forgetten the last Ashes where England were whitewashed by Australia down under.
"Revenge is a massive motivation. When Joe Root caught the catch at the end it was like revenge. When they were eight wickets down I was thinking about how we felt when we were getting beat every game. To be on the verge of winning when they were eight wickets down and after what they did to us in Australia was pretty cool," Stokes added.
Stokes had been backed by his skipper Alastair Cook ahead of the Ashes. Cook had stated that Stokes is an important asset in this new-look England side. Stokes did play a couple of important innings in the first Test in Cardiff against Australia, and he will be looking forward to delivering again in the Lord's Test, which is scheduled to start on Thursday.
"Over the last two years, we've always been saying that we will play aggressively, but Cardiff was probably the only time we've actually delivered on what we've said," Stokes said. "It always helps when results go your way. But we know we're going to win more than we lose if we keep playing in this manner.
"The positive style probably brings the best out of all of us. We're always trying to take the positive route and always trying to be on top. We're not going to be able to play how we want 100 percent of the time. But that doesn't mean we'll go back to square one and start just trying to survive."