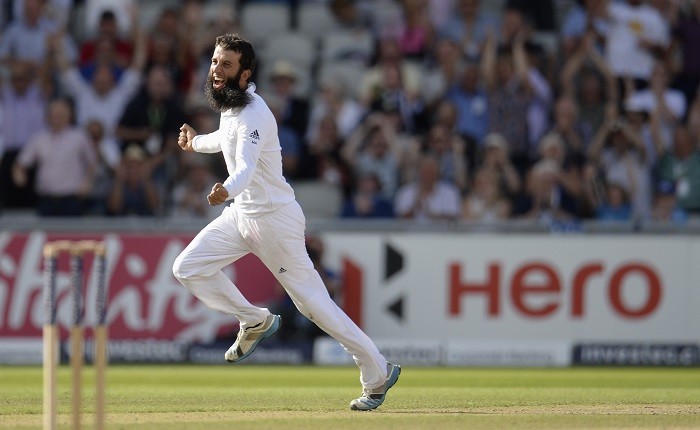 The Ashes 2015 is about to set its course from 8 July and both the sides are busy preparing to resume their age-old rivalry. Last year, it was Australia who trounced England 5-0 in their backyard. This year England will battle it out with the Aussies to regain the urn at the former's home.
Former England captain Michael Vaughan, who won the Ashes back in 2005, feels that the hosts should surprise Australia by playing Adil Rashid in place of Moeen Ali. Australia would be expecting to face Ali and they are preparing accordingly.
"I certainly would have Rashid in the squad and I'd be looking to play him. I just think it would be something that Australia wouldn't expect. I think they're expecting to face Moeen. If England can surprise them and play just a little bit above the level they did against New Zealand, I think it will surprise Australia.
"I just look at Rashid the other day flicking them out at Durham. If he does well in the four-day game at Durham as well, I'd just throw him straight in as a young chap who's confident. He is on the crest of that one-day wave, so I'd just play him. With the way that he bowls and the way England have really struggled to get rid of tails, it is something different that England might surprise Australia with," said Vaughan told Espn Cricinfo ahead of the first Test at Cardiff.
Vaughan agreed to the fact that Rashid will take time to become a complete player, but with time and challenges of this sort he can become a good weapon for England. But one should not expect too much from him as he has started his career and he will be needing proper guidance. He also admitted that he will be targeted by the Aussie top order, but if he is managed wisely by skipper Alastair Cook then he can do wonders in this series.
"I wouldn't expect him to whip through the Smiths and Clarkes in the first innings. Any top-order player will probably attack him. And in the first innings, on good pitches, you would have to manage him very well. But with careful management and careful field settings he certainly can play a big part," Vaughan said.
Vaughan also spoke about two English batsmen Gary Ballance and Ian Bell, who he feels should swap their positions in the batting order. Bell currently comes in at no 4 and Ballanace walks in at no 3.
"The way Ballance played against New Zealand was a concern but he's tough. He got good balls, but his feet weren't moving as well as he can. So I'd make the change. I'd put Gary at No. 4 and Bell at No. 3. I just think that every now and again Bell needs a prod and a poke. He should gain a lot of confidence by someone telling him he's No. 3.
"That could knock Gary's confidence, but I just think he's better suited at four. I look at the whole order and you can have left hand, right hand down the order. At the moment, we have three lefties at the top of the order. If you have three of one suit in any position of the order, you can get used to captaining against it," Vaughan added.