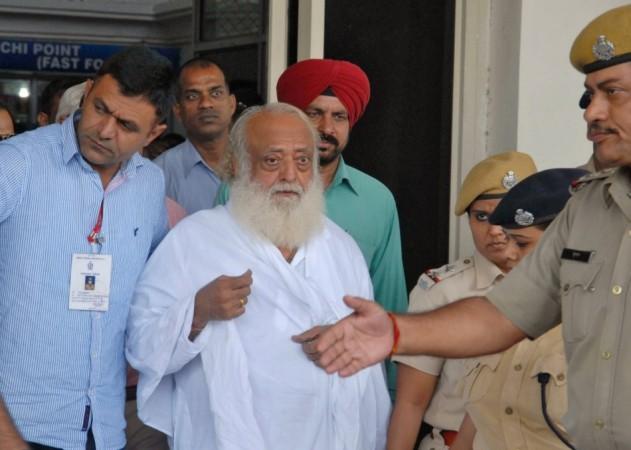 Even as self-styled godman Asaram Bapu has been put behind the bars in connection with several cases, including sexual assault against a minor, his son has also landed in trouble after a woman filed complaint against him for cheating and criminal conspiracy.
A woman named Reena Wadhwani, from Indore has filed a complaint against Asaram's son Narayan Sai in a local court alleging that he got her married to his disciple, Ishwar Wadhwani in 2004 claiming that he was a divorcee despite being married.
She claimed that she once complained about the deceit during a session of pravachan (religious lectures on scriptures) but ended up being molested by Asaram's son.
Narayan Sai, along with Reena's husband and four others, have been slapped with charges of criminal intimidation and criminal conspiracy.
The case has been filed in the court of Judicial Magistrate First Class under the IPC sections 493 (cohabitation caused by a man deceitfully inducing a belief of lawful marriage), and 494 (marrying again during lifetime of husband or wife).
"I have been tortured. Narayan Sai has been giving me death threats to not disclose this to anyone. That's why I wasn't able to gather courage till now to come out in open," IBNLive quoted the victim as saying.
Controversies Surrounding Asaram and His Son
In January this year, the jailed Asaram Bapu along with his son Narayan Sai ran into trouble with the Serious Fraud Investigation Office (SFIO) in a land encroachment case involving ₹700 crore for a 200-acre land in Ratlam, Madhya Pradesh.
This was one of those allegations against Asaram who was arrested on 31 August by Jodhpur police in connection with sexual assault case levelled against him by a 16-year-old girl, who alleged that she was assaulted at his ashram in Madhya Pradesh's Chhindwara district. [Also Read: Asaram Bapu's journey from coal seller, Tongawala to controversial spiritual leader]
It may be recalled that Sai made a controversial statement soon after the arrest of his father, alleging that the minor, who launched the sexual assault case against the spiritual leader, was mentally unstable and that all allegations against him were false.
He went on to say at a satsang (religious gathering) in Rajkot, Gujarat, that the members of ashram had earlier informed the parents of the girl about her unstable mental condition.
Meanwhile, Asaram Bapu, who is currently in jail after being sent to 14 days judicial custody, continued to spark controversies by demanding that a female ayurvedic doctor monitor his health everyday in Jodhpur prison. However, the Jodhpur police have rejected the plea.