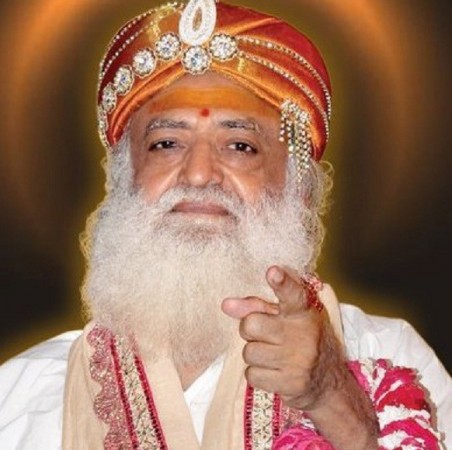 The family of the 23-year-old gang-rape victim has criticised spiritual leader Asaram Bapu's controversial statement on the rape case.
"It is an absolutely illogical statement least expected from him," Hindustan Times quoted the victim's family as saying.
Asaram Bapu sparked a controversy after he partly blamed the victim for the incident. He said that the girl should have addressed the accused as "brothers" and "begged" to save her dignity and life.
"Only 5-6 people are not the culprits. The victim daughter is as guilty as her rapists... She should have called the culprits brothers and begged before them to stop... This could have saved her dignity and life," he had said.
"Can one hand clap? I don't think so," he added.
His comment provoked outrage among all sections of society. Politicians too condemned Bapu's statement.
The victim's brother has said the comment was "cheap and downgraded".
"We had immense respect for Asaram Bapu and also have many books related to him but as soon as we get back to Delhi we would put them on fire," the deceased's brother told HT.
"Godman or saints can never say anything of this sort... It only exposes his mentality," the family said.
An unapologetic Asaram on Tuesday blamed media for twisting or misquoting his statement about the Delhi rape case. He also called those criticizing him as "barking dogs".
Bapu said that "First one dog started barking. Then another dog started barking. And then all dogs started barking. If the elephant runs after dogs, then their (dogs) value increases and the elephant's decreases. Why should I run after them?"
Despite the seething fury over the self proclaimed godman, his followers have refused to apologise and instead defended his statement.
"This happened on December 28 in a satsang amidst one lakh people. You have taken only one sentence, you are taking it out of context. You said she is as responsible. The men are responsible, but she is 0.1 per cent responsible for getting into such a bus. If she had got on to a full bus or a bus with men, she wouldn't have faced this. If she had prayed, then some idea would have struck her and then reported the men," Bapu's spokesperson Neelam Dubey told CNN-IBN.
"Have you heard the entire satsang? Her inner conscience would have helped. The society and media should not fight about this," she added.