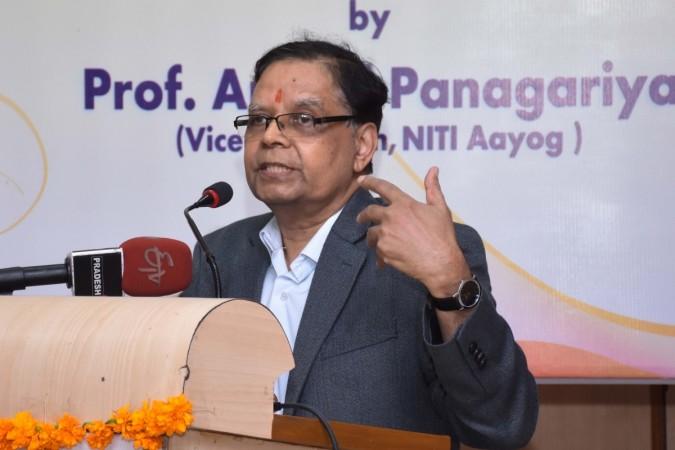 Arvind Panagariya, the vice-chairman of Niti Aayog, is being speculated as the likely successor to Raghuram Rajan, whose term as Reserve Bank of India (RBI) governor ends this September. Earlier, the names doing the rounds were SBI chairman Arundhati Bhattarcharya, former RBI deputy governors Rakesh Mohan and Subir Gokarn, in addition to Urjit Patel, currently one of the four deputy governors at RBI. Panagariya has emerged as a dark horse to replace Rajan.
Who is Arvind Panagariya?
Arvind Panagariya, 63, holds a Ph.D degree from Princeton University. During his long career as an economist, he has held various posts at the World Bank, the International Monetary Fund (IMF) and UNCTAD. He is a former chief economist of the Asian Development Bank. Panagariya also worked as a professor of Indian Political Economy at Columbia University, and professor of Economics at the University of Maryland. The economist, who has authored more than 15 books, is also a recipient of India's third highest civilian honour, the Padma Bhushan.
His views on government policies
Arvind Panagariya, who was appointed the deputy chief of Niti Aayog in January 2015, is considered close to Prime Minister Narendra Modi. His pro-government views have earned him the sobriquet of a "government man," according to moneycontrol.
Here are some of his views on Modi government's economic policies (inputs from the Financial Express):
The government was thinking in a holistic way when he made the decision to retain Aadhaar. It knew he will not be able to use it effectively if the beneficiaries did not have bank accounts.
The government is likely to go ahead with its divestment plans of public sector units (PSUs) by the end of the year, besides shutting down sick units. Panagariya said Niti Aayog has filed a report on the number of sick companies that would have to be closed.
Expanding tax base is important to augment revenues. If the GST bill is passed, it would enable India to increase the tax base.
The present government must be assessed on the basis of what it has achieved during the last two years and not on the basis of what it inherited from the previous government.
The National Institute of Transforming India (NITI) Aayog will begin the process of preparing a 15-year plan, which will replace the five-year plan model, from the next financial year.
Panagariya also said India's economic growth rate will cross 8 percent during the current financial year due on the back of a good monsoon, which would have a positive impact on manufacturing activity.