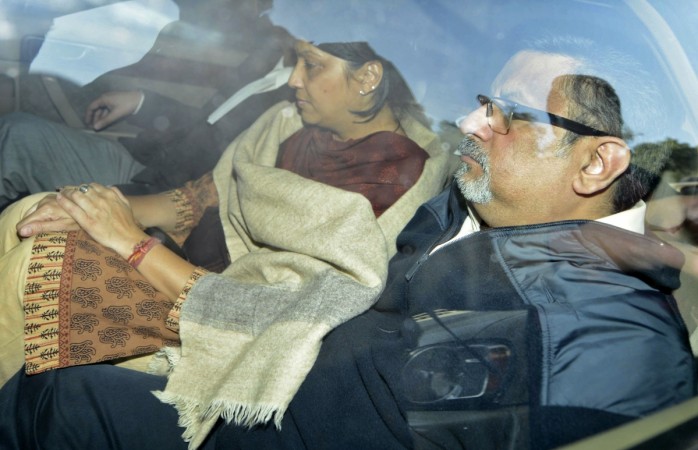 Nupur Talwar, the mother of murder victim Arushi Talwar, was released from jail on parole on Monday night. She was granted parole for three weeks by the Allahabad High Court last week.
Nupur and her husband Rajesh Talwar were convicted by the Central Bureau of Investigation (CBI) court in 2013 for the murder of their daughter Arushi and their house-help Hemraj after they reportedly found them in a compromising situation. The couple, both dentists by profession, were sentenced to life imprisonment by the court.
A division bench headed by Justice BK Narayana and AK Mishra ordered Talwar's temporary release after her plea that she be granted parole to look after her ailing mother as she was seriously ill and all her siblings were abroad.
The court granted her release saying that Tawlar could stay out on parole to look after her mother until her siblings come back.
The Arushi Talwar murder case made headlines after several loopholes were pointed out in the investigations and it took almost five years for the court to announce a verdict.
Arushi, Talwars' 14-year-old daughter, was found dead in her bedroom at the couple's Noida flat in May 2008. It was initially suspected that their domestic help Hemraj was behind her killing as the police presumed he had fled, but the case took a drastic turn when Hemraj's body was found on the terrace of the same building two days later.
The case was initially investigated by the Noida Police but following the complex developments, it was handed over to the CBI. After CBI's investigations, Nupur and Rajesh Talwar were found guilty of both the murders and were sentenced to life imprisonment.