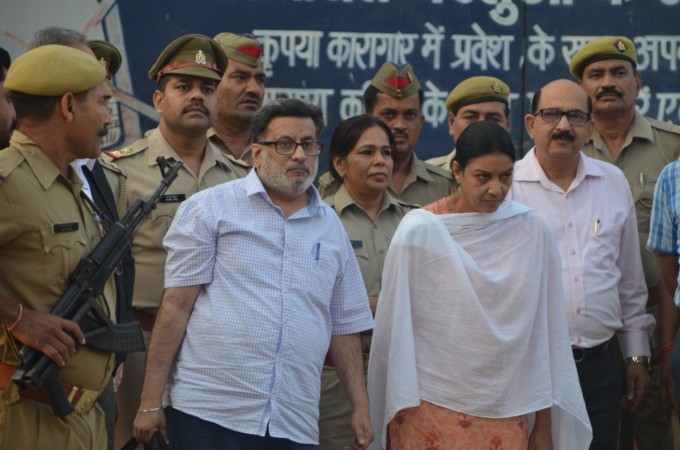 The unsolved double murder case of Arushi and Hemraj saw yet another twist after the latter's wife on Friday, December 15, moved the Supreme Court challenging the acquittal of the Talwar couple in the case in October this year.
Rajesh and Nupur Talwar, parents of Arushi, were released in October after serving four years of imprisonment, following their acquittal by Allahabad High Court (HC) in the sensational case.
The Allahabad HC had cited that the findings of the Central Bureau of Investigation (CBI) have no credibility and in its 273 page judgement, the court had also slammed the agency for cooking up the evidence, as they couldn't find any.
The HC had also rapped the trial court judge that in November 2013 convicted the Talwars in the twin murder case.
The HC bench of Justices B K Narayana and A K Mishra had held Shyam Lal, the CBI trial court sessions judge, responsible for arriving on a verdict based on mere 'speculations' presented by the CBI. "The judge has made a mockery of law by acting like a fanciful film director," the court's judgement had read.
The HC judgement read, "Neither the evidence on record nor the circumstances can establish a chain showing involvement of the accused in this murder case."
It further read, "The judge took evidence and circumstances of the case for granted and tried to solve it like a mathematical puzzle... In all criminal trials, analogies must be drawn and confined within the domain and realm of evidence, facts and circumstances on record."
Arushi and domestic help Hemraj were found dead under mysterious circumstances at the Talwar's residence in Noida's Jalvayu Vihar on May 16, 2008.