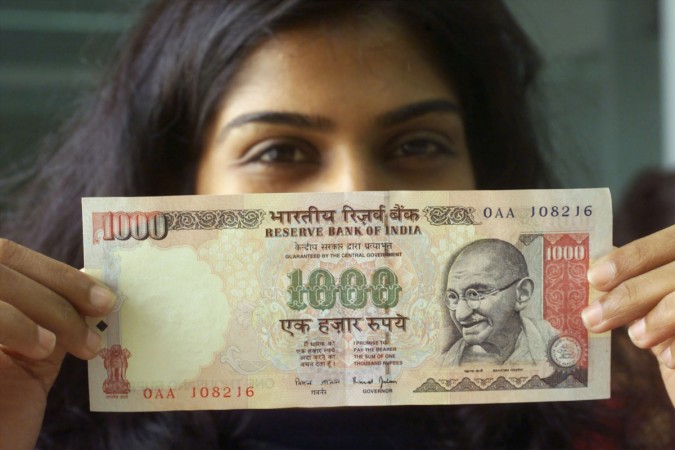 The Modi government seems to be speaking in two voices on the issue of re-introducing Rs 1,000-denomination note that was declared invalid on November 8.
On Thursday (November 17), finance minister Arun Jaitley said there were no immediate plans to bring it back with new design. Last Thursday (November 10), economic affairs secretary Shaktikanta Das had said that new Rs 1,000 notes with enhanced security features will be back in few months."
Jaitley's statement on Rs 1,000 note came when he spoke about re-calibration of ATMs from Thursday to enable them to dispense currencies of Rs 100, Rs 500 and Rs 2,000 denominations.
On November 10, while speaking at the Economic Editors' Conference, Das had said, ""In a few months, Rs 1,000 notes with new features will be brought into the market."
The government promised on Thursday to re-calibrate 12,500 ATMs every day to enable the 2 lakh ATMs in the country to dispense the denominations.
The Rs 1,000 note, interestingly was scrapped in 1978, when the Janata Party was in power and was brought back in 2000 by Prime Minister Atal Bihari Vajpayee, who was also a minister in the Janata Party government led by the then leader Morarji Desai.
Meanwhile, TMC leader and West Bengal Chief Minister Mamata Banerjee has demanded that the Modi government "rollback" its demonetisation decision "within three days."
Three day deadline to withdraw this #DeMonetisation Financial emergency, people suffering.Dying. Enough is enough https://t.co/dpYvdoy16l

— Mamata Banerjee (@MamataOfficial) November 17, 2016