Bharatiya Janata Party (BJP) dismissed claims by Union Minister Farooq Abdullah about Article 370, which gives a special status to Jammu and Kashmir, that it cannot be repealed.
"For repealing Article 370 you don't even need a parliamentary vote. It is a very easy process," BJP leader Subramanian Swamy, former Janata Party chief, told ANI.
Earlier, Swamy had described Article 370 as a 'temporary provision' which could be abolished anytime by the President of India through an Ordinance.
BJP prime ministerial candidate Narendra Modi stirred another controversy at a J&K rally when he said, "As per Constitution, the debate will go on whether Article 370 will end or continue - at least there should be debate whether Article 370 has benefitted Jammu and Kashmir or not."
To which, National Conference veteran Farooq Abdullah reacted saying, "Even if Modi becomes PM for ten times, he will not be able to do away with Article 370. You talk of debate, BJP does not indulge in any debate."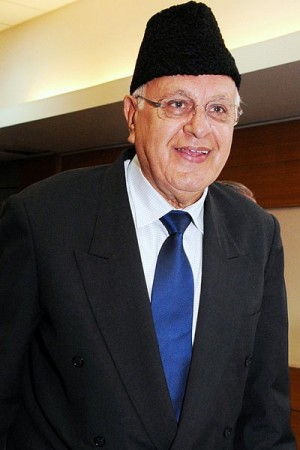 However, BJP spokesperson Mukhtar Abbas Naqvi said that Article 370 was no 'holy book' that could not be discussed in public. "Is article 370 a holy book that it can't be debated on? It's being misused by champions of secularism," said Naqvi.
Modi's remarks during his first public gathering in J&K as NDA's prime ministerial nominee triggered criticism from various politicians.
"It is a gimmick. They (BJP) lack issues in the state, hence, they are bringing up old agenda," Congress leader Harish Rawat told ANI.
Communist Party of India (Marxist) termed the speech as part of 'BJP's hypocrisy' for raising the issue in the run-up to the upcoming Lok Sabha elections. "Why did they not raise the issue before or when they were in power," said CPI leader D Raja.
Modi did not budge from his agenda as he tweeted, "We need rational & focused debate not only on 370 but other issues relating to J&K, including suffering of sections of J&K society. Glad that after my call for a debate on Article 370, it is being widely debated among people & across TV, social media."