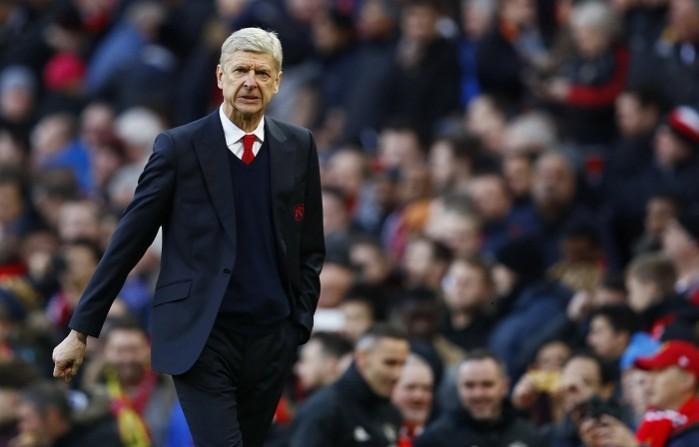 Ever since Arsene Wenger cast a doubt over his future at Arsenal, the Chinese Super League made him a top priority as they continue to try and attract some of the best footballing personalities. According to recent reports, an unnamed Chinese club offered Wenger £30 million-a-year and was ready to make him the best-paid manager in world football, but the Frenchman rejected that offer.
Also read: Arsene Wenger to PSG or Barcelona? One thing's for sure, the Arsenal boss will not be going to China
After Arsenal's 5-1 hammering at the hands of Bayern Munich in the Champions League, the uncertain future of Arsene Wenger grew even more. The Frenchman, who is 67 years old at the moment, said that he wants to remain in management until he turns 70 at least and wanted to continue to manage in the top leagues of Europe, be it at Arsenal or any other club.
So it comes as no surprise that he rejected that mega money offer from China, as Wenger is clearly not motivated by money. He wants to continue to manage at the highest level and despite not winning a major trophy for a while, his stocks have not fallen. If he were to leave Arsenal at the end of the season, there will be a number of clubs after him.
Since the uncertainty around Arsene Wenger's future grew this season, a lot of fans and football pundits have called for him to step down at the end of this season as they feel he can no longer do anything to improve the club and take it to the next level.
The former Monaco manager said that his decision will be revealed at the end of the season and it will depend on Arsenal's overall performance this season and if the fans want him to continue.
While the fans have mixed feeling about Wenger staying, the Arsenal board is desperate for him to stay on as manager for another two years at least and have already placed a new two-year deal on the table. Reports say that the new contract in place will increase his salary by 25 percent and jump from £8 million to £10 million a year.
He is currently one of the best-paid managers in the Premier League with Pep Guardiola the highest at £13 million a year. And Arsenal are so eager for him to extend his stay that they are ready to match Jose Mourinho's £10 million-a-year contract at Manchester United to persuade him.
Most of the Arsenal fans will not be too happy that Arsene Wenger is being offered a new contract and if he does sign a new deal it could create a lot of controversy for the club. The Arsenal fans don't hate Wenger, but feel he has done all he can for the club and feel it's time to inject some new blood and life at the Emirates Stadium.