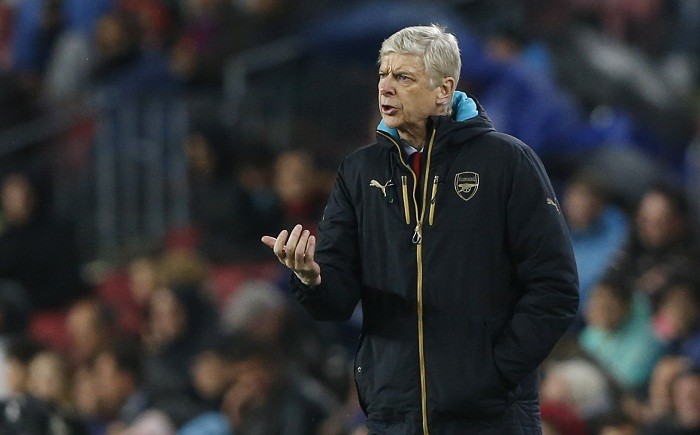 Following Barcelona's 6-1 hammering of Sporting Gijon in the La Liga, Barcelona manager Luis Enrique made a shocking statement in his post-match interview saying that he would be stepping down as manager of the Catalan giants at the end of the season.
Also read: Zlatan Ibrahimovic vs Eric Cantona: How the stats stack up
Luis Enrique has enjoyed enormous success with Barcelona winning every possible trophy available, but this season the former Barcelona player has struggled to get his team going.
Most of his transfer buys have failed to make an impression and with Barcelona all but eliminated from the Champions League and with the La Liga title in Real Madrid's control, they have only one possibility to win a trophy this season and that's the Copa del Rey.
They face Deportivo Alavés in the finals and will be expected to win that match, but given how often Barcelona win trophies, the Barcelona board and their fans will not be happy with just one trophy. The news of Luis Enrique stepping down did not come as a surprise to a lot of people but the Arsenal fans were particularly delighted with the news.
Arsenal has been having their own problems this season. With another season set to go by without any major silverware, Arsene Wenger has once again been put under the spotlight with fans and pundits asking him to step down as Arsenal manager before he ruins his legacy. The Arsenal fans took to twitter asking Barcelona to appoint the Frenchman as their next manager so that Arsenal can appoint a new manager themselves.
Luis Enrique has been linked with the Arsenal job on multiple occasions since his future at Barcelona became uncertain, and while the Arsenal fans were not that vocal about the possibility of Enrique coming to Arsenal, they were more concerned about Wenger and where he could end up.
Here is how the Arsenal fans reacted after Luis Enrique said he would be stepping down as the Barcelona manager.
scenes when arsene Wenger leaves arsenal for barca and comes back to emirates with MSN to whoop some ass

— Be Safe tho (@allenharperr) March 2, 2017
Arsene Wenger might be on his way to Barcelona ,,, please take him , i'm happy to swap him with a bag of potatos

— Ziad (@ZiadM) March 2, 2017
Excuse me @FCBarcelona Can you please take Arsene Wenger? It'll be the perfect football fairy tail. He deserves a UCL winners medal.

— Kenny™ ?? (@Rombe__) March 2, 2017
Hey @FCBarcelona Arsene Wenger is available y'all can take him for next season.

— Ntate Motaung! (@Mokete_Motaung) March 2, 2017
Rumors that Arsène Wenger is being linked with the Barcelona job... honestly think he could make them better than ever before

— brandon (@bpalafox23) March 2, 2017
Arsene Wenger is an upgrade on Luis Enrique if he chooses to join Barcelona after leaving Arsenal. Don't @ me

— Gau (@ConteBeBothered) March 2, 2017
Arsene Wenger to Barcelona next season, it's happening!

— Bharat (@ManLikeXhakaa) March 2, 2017
How good would it be if Barcelona hired Arsene Wenger and they finished 4th ?????

— Dan Hughes (@DanHughesRP) March 2, 2017