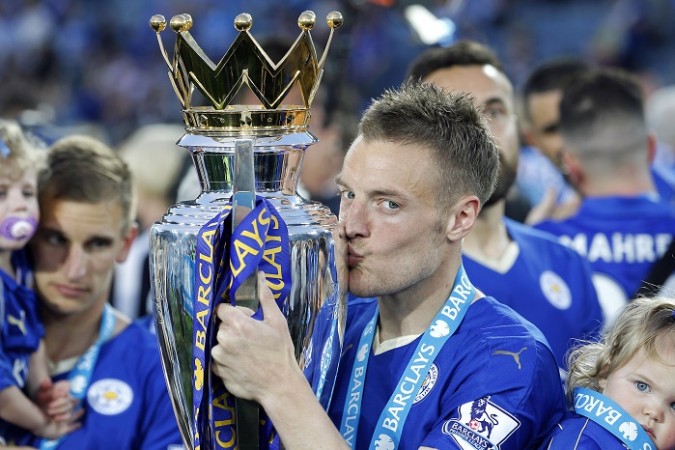 Leicester City have made an official announcement on Jamie Vardy's future. This announcement will definitely not make the Arsenal fans happy as Vardy has signed for four more years with the reigning champions of Premier League on Thursday.
The club issued a statement, in which the Foxes have cleary mentioned that there will be no further comments from either the club or Vardy until the end of the next season.
Arsenal were targetting Vardy for quite sometime but it seems that the "Golden Boot" winner of the last season wants to score more goals for the defending champions at the King Power Stadium in Leciester.
The 29-year-old English forward has decided to continue his career at Leciester City and at the same time has snubbed Arsenal's offer of £22 million. Arsene Wenger will now have to look for a new forward all over again.
Here is the statement from the club:
"Leicester City have today (Thursday) agreed with the representatives of Jamie Vardy to extend the England international's contract with the Premier League champions for a further four years.
Both parties hope that this announcement will end recent speculation regarding Jamie's future and confirm his long term commitment to Leicester City Football Club.
Jamie will continue to focus all of his efforts on trying to achieve success with the England team at the European Championships in France.
There will be no further comment from either the Club or the player on this matter until the conclusion of the tournament."
Twitter burst open after Vardy re-signed with Leicester on Thursday. Let us take a look at some of the tweets: