A Premier League title challenge, a proper one, not one of those false dawn ones, but a full-scale, from August to May title challenge is what the Arsenal fans want. Whether Arsene Wenger and his band of too-comfortable-in-their-surroundings men will be able to give the fans that or not is the big question.
A winning start to the new season of the English Premier League will be, well, the start that Arsenal want, as they host Leicester City, the first time in English top-flight history that a season has started on a Friday.
Arsenal vs Leicester City lineups
To do that, Wenger will need to get his team well prepared and ready for anything that Leicester might throw at them, something the Arsenal manager has not always been able to do at the start of the season.
After two straight opening day defeats, and a series of failures in the league, this really is no-more-excuses time for Wenger, who, amidst much objection, signed a new two-year contract.
"We are well prepared and ready for a fight, and of course ambitious as well," Wenger said what he always says. "I think we have a good level of physical preparation. All our players got a decent number of minutes of good competition, so overall the preparation of the squad looks good.
"Then we need to transform the quality of the preparation into points and that is of course a pragmatic view, but what matters is we win the next game and start in a strong way, which we didn't do last year.
"That's what we want to achieve this season."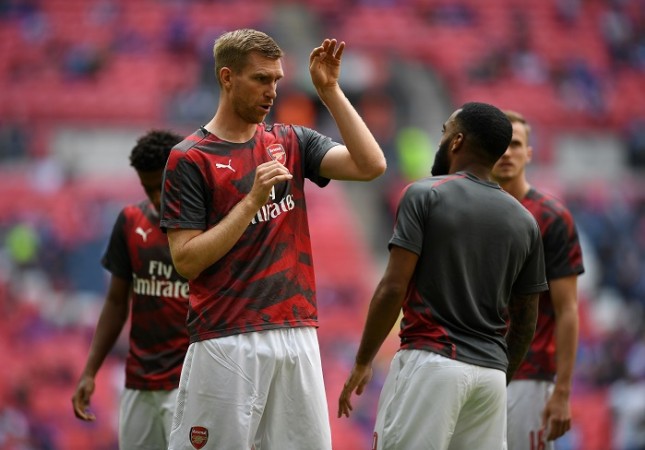 Leicester City will look to make a much better start this time around, after struggling early on last season, which eventually led to Claudio Ranieri getting the sack. Craig Shakespeare is the man tasked with bringing Leicester back to comfortable levels in the Premier League and the manager will hope to see his team get off to a fine start.
The plan for Leicester this season is to finish in the top ten and maybe go on a run in the FA Cup or League Cup.
"I think because it is the first game, [the squad] is chomping at the bit to get started," Shakespeare said. "Players will put an emphasis on pre-season that they want enough games and minutes on the pitch but whoever we play in the first game is exciting.
"We're in most competitive league in world at the moment. We've spoken about the money spent.
"We have to try and win most of games that we compete in but we know the rollercoaster that the Premier League can be as well."
When and where to watch live
India: TV: Star Sports Select 1 and Star Sports Select HD1. Live Streaming: Hotstar.
UK: TV: Sky Sports Premier League. Live Streaming: Sky Go.
USA: TV: NBCSN. Live Streaming: NBCSN Live.
Australia: Optus Sport.
Canada: TV: TSN 2. Live Streaming: TSN TV.