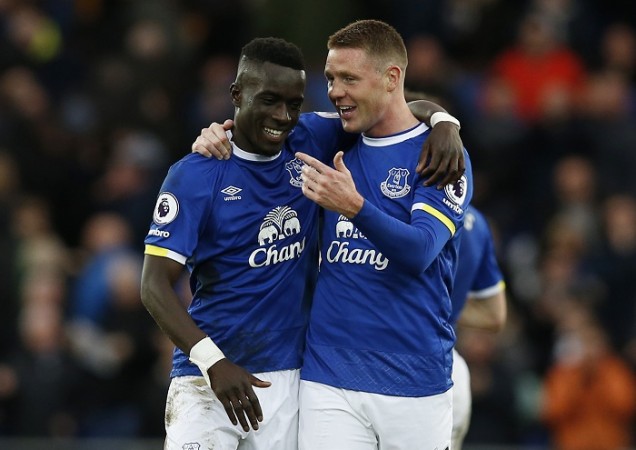 Arsene Wenger's future at Arsenal continues to remain uncertain and so do the futures of a few key players like Mesut Ozil, Alexis Sanchez and Alex Oxlade-Chamberlain. But that has not stopped the Arsenal from identifying potential summer transfer targets.
Also read: 5 reasons why Ozil to Man Utd is a bad idea
After an impressive season for Leicester City last time out, Arsenal were one of the clubs interested in signing N'Golo Kante, but the Frenchman decided to move to Chelsea and is on course to win another Premier League title. While Arsenal missed out on Kante, they could be set to bring in the next best player in his position -- Everton's Idrissa Gueye.
Steve Walsh, who idenfitifed Kante and brought him to Leicester City, claims he has already unearthed the next gem in Gueye. The Senegalese arrived in England in a £9million deal from Lille in July 2015 to play for Aston Villa and after they got relegated, Walsh, who joined Everton, triggered a relegation release clause in Gueye's contract and got him to Goodison Park for around £7million.
Since moving to Everton, Gueye has been a driving force for Ronald Koeman's side, as they battle to finish in a European position this season. Gueye has made 102 tackles compared to the Kante's 94 and has a pass completion rate of 85 per cent.
His average of 60.5 passes per game puts him fifth in terms of defensive midfielders, only behind Jordan Henderson, Fernandinho, Kante and Danny Drinkwater. Gueye is also yet to make a defensive error leading to the opposition scoring a goal, which just goes to show how confident and reliable he can be on the ball.
That's not all, in 2016 Gueye made 176 tackles and 124 interceptions and comes up to around 8.25 tackles and interceptions per game and those numbers made him the most effective player in his position last year in Europe's top five leagues.
Gueye has no doubt been a bargain buy for Everton this season and if he were to leave, the Toffees would certainly make a huge profit from his sale.
Arsenal have been struggling in the central midfield position this season. With Santi Cazorla out long-term, Granit Xhaka not living up to his hype and with Oxlade-Chamberlain looking to leave, Gueye would be an ideal replacement.
There were signs that Francis Coquelin would be the man to take command of Arsenal's defensive midfield role after he had a superb season a couple of years ago, but this campaign the Frenchman has been really disappointing and Arsenal need to find a suitable player to take over.