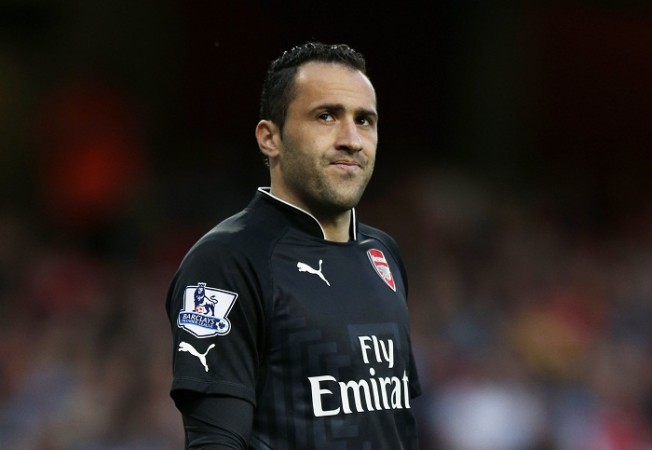 With Petr Cech about to complete a move from Chelsea to Arsenal, it means an exit for one of Wojciech Szczesny or David Ospina, and it looks like it will be the South American that makes way.
Several reports suggested Cech to Arsenal is a done deal, and while there has been no official announcement yet, it does seem like the transfer will be completed soon.
Wenger cannot have three international goalkeepers in his squad, and therefore Ospina is the man set to be sacrificed, with the 26-year-old, currently on duty with Colombia in the Copa America, on the brink of a move to Fenerbahce.
Reports last week suggested Ospina was set to sign for the Turkish giants, with personal terms agreed and a fee of around £4 million coming Arsenal's way.
It looks like there was some substance in those reports, with Ospina admitting his agent is in talks with Fenerbahce over a summer transfer, even if he is keeping his mind firmly focussed on the Copa America.
"They are dealing with my agent," Ospina is quoted as saying by the Metro when asked about a potential switch to Fenerbahce.
"At the moment the only thoughts I have are for Colombia."
It is a bit of a pity to see Ospina leave after such a successful first season with Arsenal. The Colombian hardly put a foot wrong for the Gunners after moving from Nice, taking over the No.1 spot from Szczesny in the second half of the season.
Despite his impressive performances, however, there was always that feeling of "nearly there, but not quite world-class" about Ospina, and with Cech coming to the Emirates, it looks like Wenger has decided to let the Colombian go.
Szczesny, while being erratic at times, has the ability to become world-class, and, no doubt, Wenger believes the Poland international will only get better while working as the understudy to Cech.