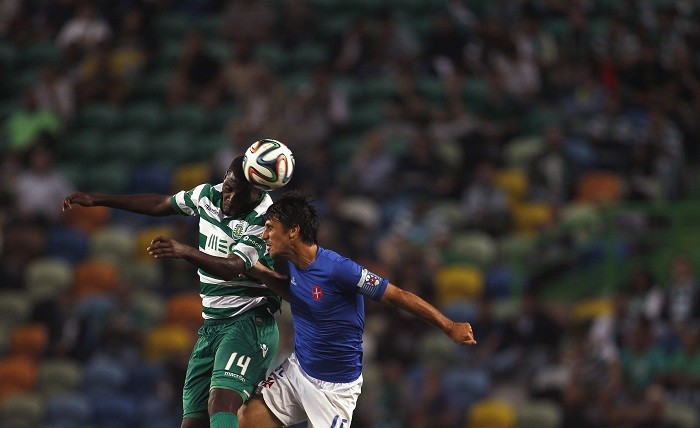 With that impending English Premier League game against Stoke City looming large, the "Wenger out" brigade is, no doubt, waiting for that banana-skin-slip to start those chants again, strengthened by the fact that Arsenal do not even look close to completing a signing, not taking into consideration the potential deal for a 17-year-old midfielder.
Even with all the players coming back in 2015, Arsenal need an extra centre-back and that imposing defensive midfielder. Yes, the game nowadays is never about showing strength and physical ability, it is about reading the game, keeping possession and almost boring the opposition into allowing you to sneak through a goal or two.
Mikel Arteta has been a big miss for Arsenal – say what you may about the former Everton man, but he is Arsenal's best screening midfielder, and his ability to read the game and intercept passes is grossly underrated.
However, Arteta is not the long-term option for Arsenal at 32 – he will turn 33 in March – and those pesky little injuries usually only keep getting worse the older you are.
Hence the call for that spring-chicken of a defensive midfielder, a little more rugged perhaps, streetwise, with the penchant to go in for the right tackles and keep the ball moving like Arsenal love to.
Enter 22-year-old William Carvalho, the imposing, technically adept-enough, loves to put in a tackle midfielder that Arsenal have coveted for a while now.
Carvalho, if reports are to be believed, is one of those few players who are available in the January transfer window – the only questions remains the price.
Wenger reportedly had a £15 million bid turned down in the summer for Carvalho, with Sporting Lisbon at that time expecting stratospheric bids of nearly £37 million.
That, of course, was never going to happen, and Sporting had demanded those fees primarily because they, reportedly, did not own the player on their own – yes, that third party thing coming in again.
However, now that Sporting Lisbon have bought out Carvalho's player rights outright a much more reasonable fee is in the offing – somewhere around £20-25 million.
Wenger has the money, undoubtedly, with the question being if he chooses to spend the bulk of it in January, or waits until the summer.
If Carvalho is available for that £20-25 million mark, then surely the Arsenal manager should not have any hesitation in sealing a deal in January, even if Carvalho will be cup-tied in the Champions League.
Joining Carvalho in January should be a central defender – be that Loic Perrin or Winston Reid or another decent bargain-buy. Let's be honest, the chances of somebody like a Mats Hummels joining Arsenal in the January transfer window is as slim as a hot day in London in January.
Both of the defenders will not cost Arsenal much with Perrin rated in the £5-8 million market – Wenger reportedly sees £8 million as too much for the 29-year-old – while Reid will come for a cut-price fee as well with West Ham manager Sam Allardyce admitting his centre-back will not be signing a new deal.
Arsenal can, of course, wait until the end of the season and sign Reid on a free transfer, when his current contract with West Ham expires, but surely paying a nominal fee, and it will be a nominal fee even if West Ham say otherwise, will be the better option.
If Reid can step up a level and mix it with the rest of the Arsenal boys will be up for debate, and the last thing Gooners out there will want is for Perrin to be the next Sebastien Squillaci, but with pickings being quite slim in January, Wenger might have little choice but to take a punt and trust his own instincts.
Hopefully, those instincts don't say he does not need to sign a central defender for the second half of the season.