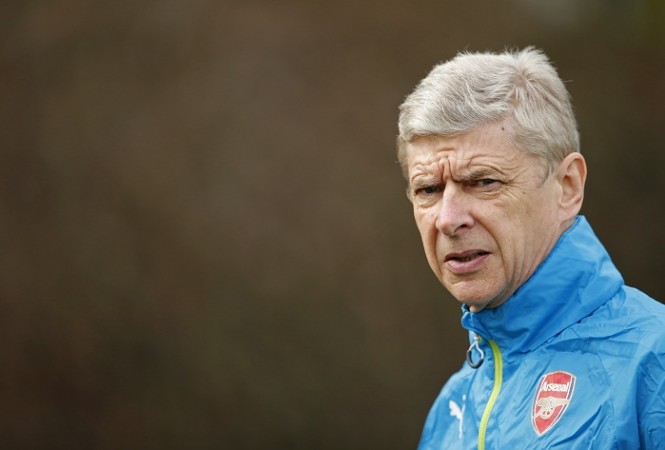 While some of the superstar signings at Arsenal continue to impress, Arsene Wenger remains on the lookout for outstanding young talent, with Argentine starlet Maxi Romero reportedly close to completing a move to the English Premier League side.
Romero to Arsenal transfer news hit the headlines last week, with the 16-year-old forward himself confirming interest, and now a transfer does look likely after Velez Sarsfield admitted they had received a "big" bid from Arsenal.
"Arsenal have made a big offer for Maxi Romero," said Velez president Raul Gamez, according to the Daily Mirror. "I don't want to talk figures just yet but it's a big offer."
The plan apparently is to allow Romero, inevitably dubbed the "new Lionel Messi" to play another two years at Velez, so that he comes to Arsenal a more complete player.
Romero's agent Rolando Zarate also revealed he had talked with the Wenger and Arsenal were willing to let Romero stay on in Argentina for another two years or so.
"I met with Arsene Wenger twice in London," said Zarate. "They heard about Maxi through their scouts in South America. He is the player who has most impressed him.
"Arsenal agreed to our main terms -- that the player remains at Velez for two more years. Maxi is going to complete his apprenticeship at a great club like Velez."
A problem does arise with the Romero deal, however, with third-party ownership coming into play. Romero is reportedly partly owned by a third party, something that is banned in England. Arsenal will have to ensure if, or when, they do buy Romero that he is wholly owned by the club.
With third party ownership, fee problems also inevitably arise, with Romero reportedly commanding a £4.5 million valuation, a lot higher than Arsenal's offer, according to the Daily Telegraph.
It remains to be seen if Wenger deems it worth spending a tonne of money, while also ensuring the third-party ownership issues are resolved to make Romero an Arsenal player. If he turns out to be even a quarter of the player that Messi is, though, all the hassle will be more than worth it.