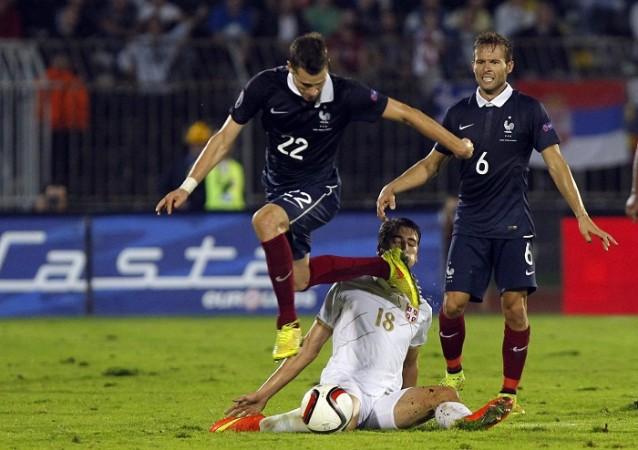 Arsenal manager Arsene Wenger could land an experienced, talented and already-knows-the-English-Premier-League-well midfielder in the January transfer window, with Yohan Cabaye being tipped to leave Paris Saint-Germain by former Newcastle United defender Olivier Bernard.
Cabaye was the subject of a failed bid by Arsenal in the summer of 2013, with the France international eventually making a move to PSG in the January transfer window of 2014.
However, life has not been rosy for Cabaye at PSG, with Laurent Blanc preferring other players to him in midfield, and reports have suggested the former Newcastle man is desperate for a return to the Premier League.
Cabaye was the star man at Newcastle, impressing one and all with his performances, which is one of the reasons why Arsenal and Wenger made a bid for him in the first place.
And that bid could now be revisited in the January transfer window of 2015, with Bernard insisting Cabaye will leave PSG for the Premier League.
"Yohan did not join PSG with any guarantees that he would be starting games and the problem for him is that when he has been playing or starting, he's been struggling to really make the sort of impact that he made with Newcastle," Bernard wrote in his column for the Newcastle Chronicle.
"He will be back in England in January, absolutely no doubt."
While Bernard has little doubt over Cabaye's return to the Premier League, the former player doubts it will be Newcastle, with the midfielder probably looking for a team playing in the Champions League, or one that can match, if not better, his wages at PSG.
"He will come back to the Premier League and he will already be looking for a club to join that will get him the games that he needs to guarantee him a place in the France squad," added Bernard.
"Will that be with Newcastle? Well you can never rule anything out in football, but they will be very lucky to get him in January.
"If they do it will probably mean that there isn't an offer from one of the clubs that is playing in the Champions League."
Apart from Arsenal, Liverpool and Manchester United have also been linked with Cabaye.
Liverpool are desperate for some creativity and authority in their midfield after a tepid start to their Premier League campaign, while Manchester United are also desperate for a high-quality midfielder, someone who can control games in the middle of the park and dictate the pace of the play.
Liverpool and Manchester United probably need a player like Cabaye more than Arsenal, with the North London club, at the moment, desperate for reinforcements in central defence and defensive midfield.