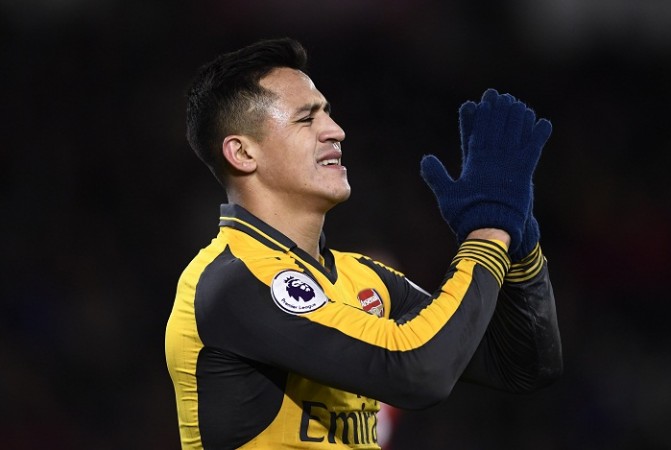 Recent transfer rumours coming out of Italy is that Serie A champions Juventus are willing to offer free kick specialist Miralem Pjanic to Arsenal in a swap deal in the hope of landing Chilean international Alexis Sanchez.
Also read: David De Gea to be offered a new contract
Alexis Sanchez currently has just 18 months left on his contract at Arsenal and despite Arsenal eager to tie down their star player down to a new contract, the Chilean is holding out as he assesses his future options before he commits his future to Arsenal.
Sanchez has been showing a lot of frustration in recent matches. Against Bournemouth where Arsenal just managed to draw the match 3-3, he just stormed into the dressing room and refused to talk to anyone after a poor performance from his teammates. Then in Arsenal's most recent 4-0 win against Swansea, the Chilean was once seen sulking at the sidelines after being substituted.
Manchester City and Chelsea have also been keeping an eye on Sanchez, but it's Juventus that are willing to go all the way to get him to Turin.
It's been reported that Juventus want Sanchez to team up with Paulo Dybala and Gonzalo Higuain up front so that they can form an attacking trio that matches the level of Ronaldo, Benzema and Bale at Real Madrid and Messi, Neymar and Suarez at Barcelona.
However, Juventus sporting director Giuseppe Marotta would prefer it if Pjanic would not leave the club considering that they paid €32 million for him just last summer. But he knows that getting Sanchez to Juventus will not be cheap and with Pjanic struggling to replicate his form from Roma at Juventus they might just consider letting him go.
Despite all these talk about Alexis Sanchez wanting to leave Arsenal, he said in a recent interview with Arsenal's YouTube channel that he feels like an important player and is happy and comfortable at Arsenal.
"I definitely feel like an important player, and my team-mates let me know every day. I try to prove that I am an important player every day and game after game. I believe we have the players and the quality to win many things. I feel really happy and comfortable at the club," Sanchez said.
"I want to give the fans a new title. We always get our fans' support in the thick and thin, which is great. We must win the Premier League or Champions League for them," he added.