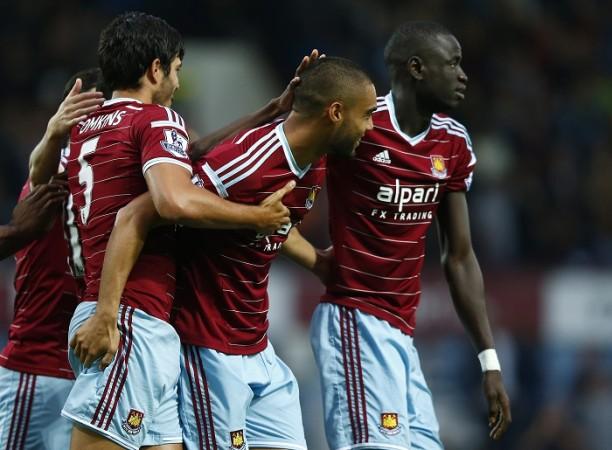 Arsenal have been handed a big boost in their pursuit of Winston Reid after West Ham manager Sam Allardyce revealed that the defender is likely to leave Upton Park after the end of the season.
The New Zealand international, who is currently on the final year of his West Ham contract, has managed to attract the attention of a lot of clubs following his impressive performances for the Hammers this season.
Earlier the Gunners along with Liverpool were being linked with a January move for Reid, but Allardyce recently stated that he would rather see the 26-year-old leave for free in the summer rather than sell him to Arsenal and Liverpool for a cheap price in winter transfer window.
Allardyce was probably hoping to convince Reid, who has since made 103 league starts for Hammers since arriving from Danish side Midtjylland in the summer of 2010, to sign a new contract at Upton Park
But his ploy seems to have failed as the 60-year-old despite saying that Reid is yet to decide on his future, admits that it is "highly unlikely" that Reid will continue on at Upton Park.
"There is no future for Winston Reid at West Ham United at the moment because his contract finishes. The only news is that his contract finishes on June 30. He hasn't said he is going to sign and he hasn't said he is isn't.
"But you would err on the side that he isn't by the feel and the look of it at this moment in time, by the know-how in the football world I have been talking to - other managers and so forth about the situation so I would say it is highly unlikely that Winston is going to sign for us based on what people are saying to me," he added.
Meanwhile, Allardyce suspects that Reid has already verbally agreed a deal with a different side even though the Bosman ruling states that the player will only be able to enter pre-contractual talks with another club if he has less than six months remaining on his contract.
"If he is not going to sign a contract here, I would find it highly unlikely if it is not already verbally done," Allardyce told BBC.
"You have to accept the way it is and contrary to whether it breaks the rules or it doesn't, it happens. It is just one of the ways the football world works."