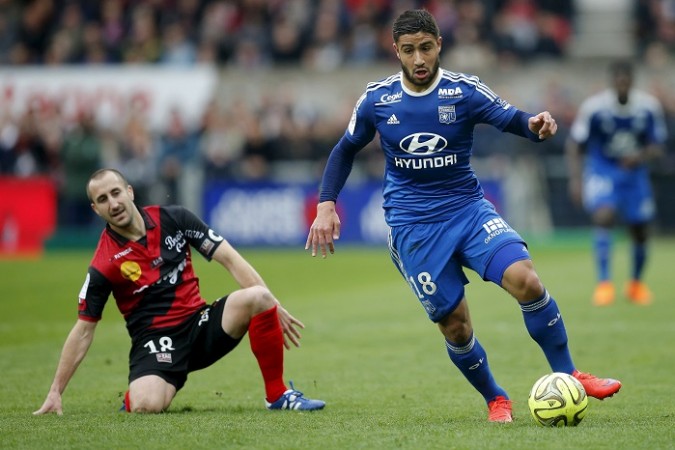 Arsenal are reportedly considering a summer move for Olympique Lyonnais forward Nabil Fekir despite the 21-­year-­old expressing his desire to remain at the Stade de Gerland next season.
Fekir, who joined Lyon from AS Saint Priest for an undisclosed transfer fee in the summer of 2011, has been pretty impressive this season, scoring 14 goals from 32 appearances in all competitions so far.
His impressive form has caught the eyes of many top sides, but the 21-­year-­old, playing style is similar to Chelsea's Eden Hazard, insists that he wanted to remain at Olympique Lyonnais.
"I want to stay at Lyon. It is a club where I feel good, and if we have the chance to play in the Champions League next season that would be a very good thing," said Fekir, according to Ligue 1 official website.
"There is no point in leaving early if it is to sit on the bench somewhere. I'd prefer to stay here and make the most of playing in the Champions League if we are lucky enough to get there. Beyond that we will see."
Still, Arsenal, who are reportedly not going to take no for an answer, are believed to be keen on landing the £15 million-rated forward, according to the Daily Mirror.
Arsenal Wenger, who reportedly got positive reviews of Fekir from his French scout Gilles Grimandi, is understood to be confident of convincing the 21-year-old to leave Olympique Lyonnais to join the Gunners.
Meanwhile, former Arsenal midfielder Ray Parlour feels that the Gunners need to bring in two to three big players in the summer if they want to challenge for the Premier League title next season.
In the last two seasons, Arsenal have made two big signings – Mesut Ozil (from Real Madrid) and Alexis Sanchez (from Barcelona) – and both of them have proved to be big hits at the Emirates.
However, Parlour insists that Wenger needs to being in more big named players if they want to challenge for the Premier League next season.
"Hopefully next season if they can buy two or three players, big, big players, then they might be able to challenge," the 42-year-old told Soccer AM.