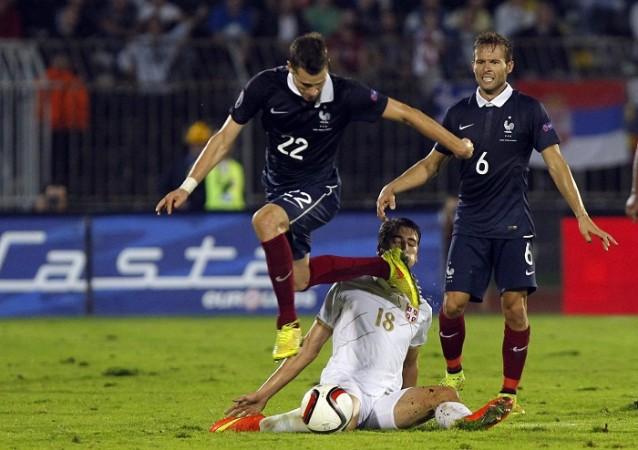 Southampton midfielder Morgan Schneiderlin has revealed that he would consider leaving the Saints for a big club at the end of this season, even if they qualify for next year's Champions League.
The France international was strongly linked with a move to both Arsenal and Tottenham Hotspur during the summer, after the player publicly expressed a desire to leave, but the Hampshire-based club refused to sanction a transfer, having already lost several key players and manager Mauricio Pochettino.
Schneiderlin had no option but to stay, despite not being convinced of the club's prospects this season. However, Ronald Koeman took over the reins at St Mary's in the summer, and is now doing great things with the club.
Southampton are currently second in the Premier League table, four points clear of third-placed Manchester City, as they enjoyed a stellar start to the season after most of Koeman's summer signings hit the ground running and, in some cases, even exceeded expectations.
However, Schneiderlin is still not convinced his long-term future lies with the Saints even if they qualify for the Champions League, and has once again revealed his ambition to play for a big club.
"A career passes quickly and I want to play for a big club. Today I am at Southampton. We are second in the Premier League, it is going well," The Guardian quoted the 25-year-old as saying.
"We'll see at the end of the season what will happen if we are still in the Champions League places and I will make the choice. I will see with my club."
Schneiderlin's comments have come as good news for Arsenal, though the Gunners are not in a position to wait till the end of the season to land their targets. Arsene Wenger, who is in dire need of an able holding midfielder, will now consider convincing his compatriot to make the switch in January itself.
The midfielder has been key to Southampton's impressive and disciplined performances in the Premier League in recent seasons.