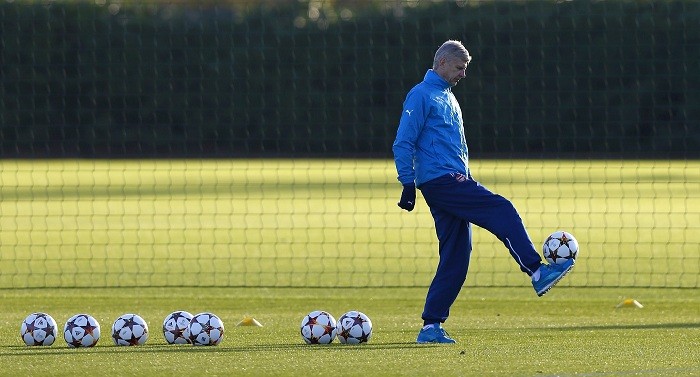 The highly rated Lyon striker, Alexandre Lacazette has been a long term target for Liverpool, while Arsenal are also said to be interested in signing the prolific striker.
Both the English Premier League clubs are on high alert as the player has expressed his desire to play in Spain or England. But, with a number of EPL teams interested in the player, the striker could well be on his way to the EPL.
Though, like many top players in the world, Lacazette also dreams of playing for Barcelona, he understands the situation and is also open to EPL move.
"Between England and Spain, I don't have a preference," he told Yahoo.
"I dreamt about Barca when I was little, but once you grow up you know you cannot be on just one club.
"I will not be leaving for the sake of it, I have medium and long term aims, after that we will see what is best for me."
Lacazette has been one of the best strikers across Europe this season, where he is the top scorer in Ligue 1 with 17 goals to his name.
It is not only his goal scoring ability that sets him apart as a world class striker, but his ability to provide assists, which is also highly regarded. He has five assists to his name this season.
Such has been his form this season, even the cash rich club Manchester City are keeping a close tab on the situation with Lacazette, inspite of possessing a number of strikers. PSG are also reportedly interested.
But, the Express report claims that the Gunners are in the pole position to kick off a bidding war with the Reds.
Arsene Wenger might have a prolific forward line in the form of Alexis Sanchez, Danny Welbeck and Olivier Giroud, but their forward line would even look more potent with Lacazette in their line up. These players could instill fear amongst defenders in the final third.
However, Liverpool might not allow Arsenal to buy the Frenchman very easily with the Reds on the lookout for a world class striker.
Lacazette ticks all the boxes for Brendan Rodgers' side who needs a goal scoring machine, as the present bunch of strikers are struggling to find the back of the net. With Daniel Sturridge expected to come back from injury soon, the two could make a formidable pair in the EPL.
Top players are always on the lookout of Champions League football, hence, Arsenal might have an edge over Liverpool.
The Gunners are still alive in the competition, while Liverpool might have to come out all guns blazing in the remainder of the season, if they want to qualify for next season, after their poor Champions League outing, which led to their ousting.