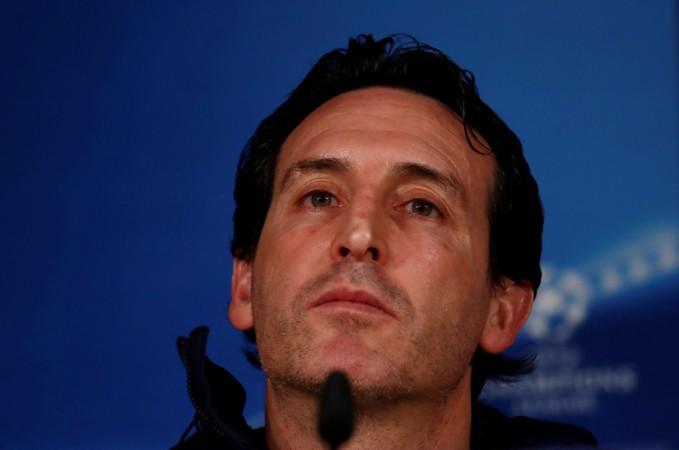 Unai Emery has emerged as a surprise frontrunner for the Arsenal manager role to replace Arsene Wenger after the withdrawal of Mikel Arteta from the reckoning. Emery won a domestic treble with Paris Saint-Germain last season but did not have his two-year contract extended following his inability to progress in the Champions League.
Sky Sports reports that Arteta withdrew from the race after not being given any assurances over the role he will play in Arsenal's transfer policy before agreeing to join the club as new head coach. The 36-year-old, who was part of Pep Guardiola's title-winning staff at Manchester City, wanted a major say in which players to keep or sell, with the club's summer budget reportedly at £50m.
Former Arsenal stars Patrick Vieira and Thierry Henry had been touted as contenders, along with ex-Barcelona coach Luis Enrique, Juventus' Massimiliano Allegri and former Chelsea and Bayern Munich boss Carlo Ancelotti but Emery is believed to be the chosen one after a lot of deliberation.
Top of the line credentials, which include three consecutive Europa League crowns from his time at Sevilla, alongside a French league title and four domestic titles with Les Parisiens was enough to convince Gunners bigwigs he was capable of the mountainous task of replacing a true legend of the game.
Sky Sports Spanish football expert Guillem Balague told Sky Sports on Monday: "I am hearing that Unai Emery is in London to hold talks with Arsenal. That has to do with the fact he is free, a top candidate and wants the job.
"We are talking about someone who has done such a great job in his career with the likes of Sevilla and only last week he was named manager of the year in France for the job that he did at PSG."
It will be a massive task for Emery to follow the footsteps of Wenger, who led the Gunners to three League titles and seven FA Cups in his 22 years in charge. The north London club have also qualified for the Champions League for 20 years in succession under Wenger but now find themselves out of the competition after finishing outside the top four second season in running.
However, Emery's appointment is likely to bring together the supporters, who were up in arms over the appointment of Arteta, whose only experience in management following his retirement from football has been as an assistant to Pep Guardiola. Emery will bring some much needed experience and a style of play different to the previous regime.