Now that Arsenal showed just why Alexis Sanchez wants to leave the club after that pathetic performance against Liverpool on Sunday in the English Premier League, the next few days will be all about if the Chilean will be allowed to leave the club.
Arsene Wenger has repeatedly insisted Sanchez won't be sold, while smartly adding the caveat "of course the final decision is with the board", leaving himself free from the blame game if the former Barcelona man does leave. The reason behind Sanchez wanting to leave Arsenal is largely down to Wenger and his inability to build a title-winning mentality within the team, but who cares about that, right.
The latest reports suggest Manchester City, the club that Sanchez has wanted to join since the end of last season, are ready to make a late bid worth £70 million while also throwing in the centre-back Jason Denayer.
That is according to the Daily Star, who say Manchester City are hopeful of getting a deal done, with Wenger, after watching his players put on a performance that would have shamed an amateur side, reconsidering letting the players who only have a year on their contracts leave.
Alex Oxlade-Chamberlain, Mesut Ozil and Jack Wilshere are also on that list, and while Ozil, largely due to a lack of offers, is likely to stay, the rest could end up leaving Arsenal before the transfer window closes on Thursday.
Arsenal have already rejected one bid from Manchester City, in the £40-50 million region, and with the current transfer market as inflated as it is, Pep Guardiola's side have realised they need to up the offer to tempt the London club to sell.
As good as Sanchez might be, it is clear his heart isn't at Arsenal anymore, so taking the £70 million might not be such a bad idea for the Gunners.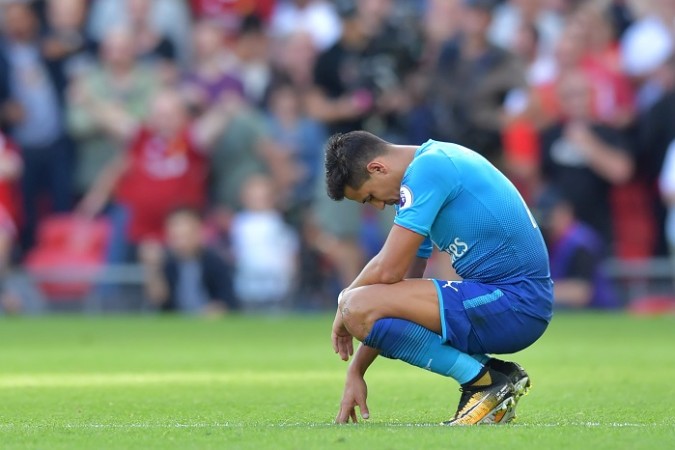 While faith in Wenger and his ability to get Arsenal up and running again is at an all-time low, the best way for the manager to do that right now does seem by sticking with the players who actually want to be at the club.
So, selling Sanchez and Oxlade-Chamberlain and whoever else that wants to leave might be the way to go, with the Arsenal manager then having plenty of money to make a few last-minute moves.