Alexandre Lacazette stole the headlines after Arsenal's first pre-season match, against Sydney FC, with the club's record signing scoring on his debut. The Gunners will play their second game in Sydney in two days, when they face the Western Sydney Wanderers at the ANZ Stadium on Saturday.
A brilliant crowd of 80,000 watched Arsenal as they beat Sydney FC 2-0 on Thursday, with Per Mertesacker, in his last season as a player, scoring the opening goal, and Lacazette, in his first season as an Arsenal player, rounding things off towards the end.
Results and performances don't really matter in these pre-season games, with the most important aspect being building the fitness back up and getting yourself in sync with your teammates as we get closer and closer to the new season.
Arsene Wenger, who named several stars in his lineup against Sydney FC, but also a few youngsters, was impressed with his team's performance overall and he will expect the same from his Arsenal players when they face off against the Western Sydney Wanderers.
One man in particular who will be under the spotlight again will be Lacazette.
"He is a player who has the style of play that we want to play," Wenger said of Lacazette to Arsenal Player. "His technical ability, his capacity to combine with other players around the box... He's not only a goalscorer, he can also provide. We want to play our football based on movement and he has that kind of quality.
"We are a team where pace plays a big part, and the modern game demands a lot of pace in transition from defence to offense. The quality of the runs are vital in that kind of game. The quality of his finishing is also absolutely exceptional. That's of course important."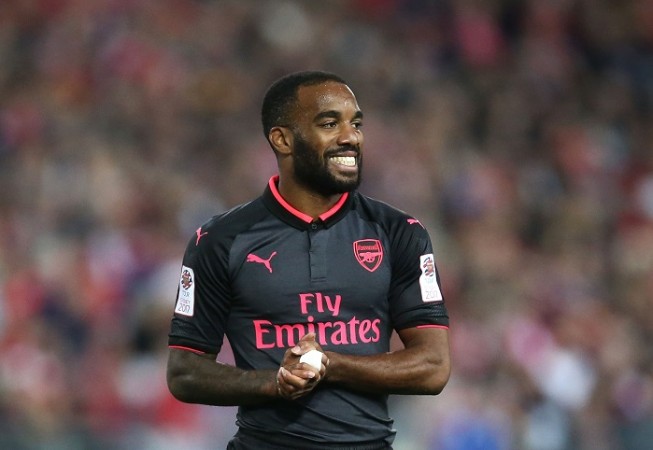 Wenger is also expecting another incredible atmosphere to be created at the ANZ Stadium, after the capacity crowd were treated to some wonderful action last time out.
"I would just say that we're thankful to the crowd," Wenger said after Arsenal's win against Sydney FC. "There were 80,000 fans turning up for a game like that, we are very thankful and it shows how incredible sport is in Australia and how incredible the support we have here is.
"It is absolutely fantastic for us to see that. We haven't come here for 40 years, so at least the players realise what support we have in Australia."
When and where to watch live
Arsenal vs Western Sydney Wanderers is set to begin at 8pm local time, 3.30pm IST, 11am BST, 6am ET. TV and live streaming information is below.
Australia: TV: SBS Viceland.
UK: TV: Premier Sports.
South Africa: TV: SuperSport 3.
International (including India): Live Streaming: Arsenal Player.