Now that Arsenal have broken their transfer record by signing Alexandre Lacazette from Lyon, Arsene Wenger has put in a bid for another young French star, with the manager hopeful of completing a second big signing of the summer.
While a large chunk of this transfer window has been about "will Alexis Sanchez leave or will he sign a new contract", the positive for Arsenal fans came in the shape of Lacazette, who signed for the English Premier League side in a club record move.
With Lacazette, a goal-poacher, with a really good conversion rate, added to the squad, Wenger now wants a compatriot to come in and lay on the assists.
And that man is Thomas Lemar from Monaco.
Wenger has already seen a bid of around £30 million rejected by Monaco, who have also resisted Arsenal's advances for Kylian Mbappe.
That rejected bid was followed by reports which suggested Monaco had slapped an £80 million price-tag on Lemar in a bid to deter any interest.
However, that hasn't stopped Arsenal from coming in with a second offer, this time worth £40 million, or so say France's biggest sports newspaper L'Equipe.
If Monaco are to stick to the Lemar-is-not-for-sale-unless-a-ridiculous-offer-is-tabled stand, then even that £40 million will not be enough for the playmaker, who scored 14 goals and finished with 14 assists last season.
The fact that Arsenal keep getting linked with Lemar might also be a suggestion that Sanchez is set to leave. Lemar does play, most of the time, on the left side, where Sanchez has featured primarily for Arsenal.
Whether that means Wenger expects Sanchez to leave or sees Lemar in a different position is anybody's guess.
Arsenal have also kept tabs on Riyad Mahrez from Leicester City, but the Algerian is seen as a back-up option, with Wenger keener on Lemar.
The key for Arsenal will be tying down Sanchez, Mesut Ozil and Alex Oxlade-Chamberlain to long-term contracts. There have been reports of all three of the players possibly seeing out their current contracts and leaving on free transfers next summer, and that is something the club certainly cannot afford.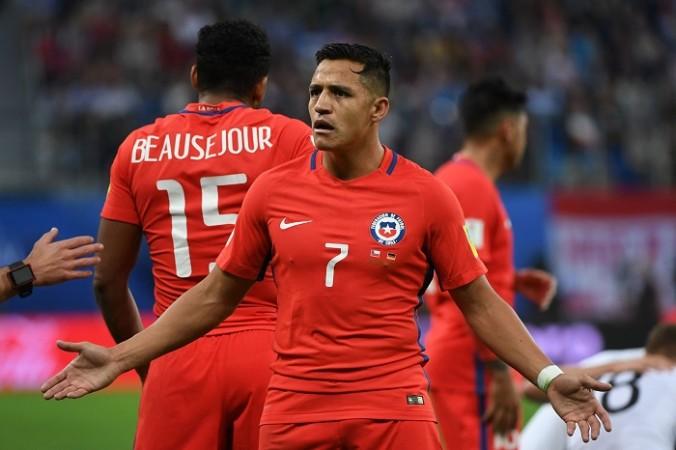 Sanchez has reportedly upped his salary demands to £400,000 a week, which, even in this crazy market seems like an awful lot of money.
Arsenal have so far offered both Ozil and Sanchez around £250,000-275,000 a week, which has been rejected by the players' representatives.
If the Gunners are unable to come to an agreement, it will be interesting to see what the plan of action is. Arsenal certainly cannot afford to sell Sanchez or Ozil or even Oxlade-Chamberlain – the England international is wanted by Liverpool – to a rival club, but with options elsewhere limited, it does put the club in a tricky position.
But then, that is precisely why the likes of Wenger and Ivan Gazidis are paid the big bucks. Get those issues sorted out, buy a couple more exciting players and things might just start to look up for Arsenal, after the Premier League side's worst season under Wenger the last time around.
A little premature, surely