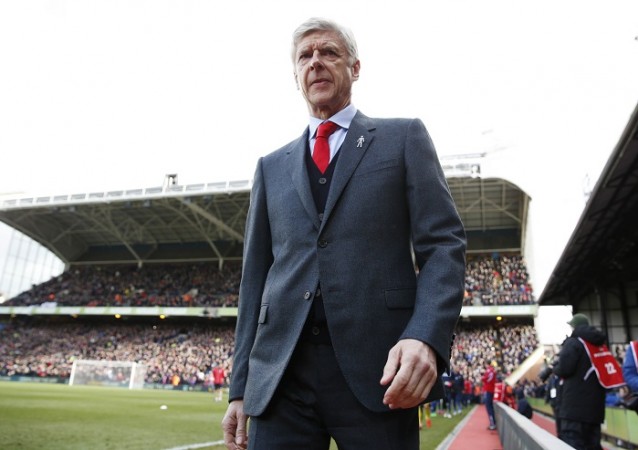 Arsenal manager Arsene Wenger feels that his side will be able to beat Monaco in the last-16 of the Champions League if they continue showing improvement in their performances.
Apart from their defeat to Tottenham in the North London derby, the Gunners have been in excellent form of late, climbing to third place in the Premier League after recording five wins in their last six fixtures.
And now as Arsenal turn their attention to the Champions League, Wenger is certain that his side will be able to get past AS Monaco if they continue playing with the same level of commitment.
"The spirit is there and we want to keep that as a very strong basis, the team has come up a level and we will see that with the results," Wenger told Arsenal's official website.
However, the 65-year-old Frenchman, who has watched his side get eliminated from the round of sixteen of the Champions League for the four seasons, insists that the Gunners will not be taking Monaco for granted on Wednesday.
"The last 16 in recent years has been super tough," the manager said. "This is a 50:50 game. We know that Monaco are very tight defensively - they didn't concede in the group stage against good teams.
"Of course it will be tricky but a possible tie. It's really a 50:50 because Monaco are in a similar position to us. They came back into a good position in the league and their confidence level will be high."
Wenger, who was the manager of AS Monaco from 1987-1994, insists that he has not been distracted by emotions ahead of the Gunners' Champions League fixture against the Ligue 1 side, insisting that he was fully focused on helping Arsenal beat Crystal Palace on Saturday.
"[The emotional ties to the draw] have not been hard," he added. "What was important for me was to win [against Crystal Palace] because we fought like mad to come back in a strong position in the league, and not to win would have been disastrous."
"We did fight and play, and fighting without playing wouldn't have been enough, and playing without really fighting wouldn't have been enough either. They put in what was needed and we got the win."