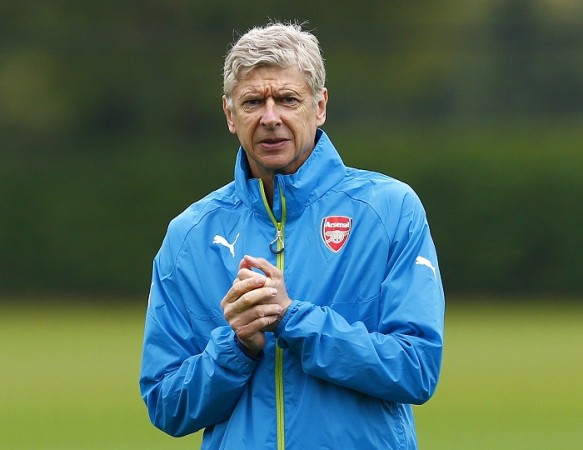 Arsenal boss Arsene Wenger claims that first trip to Highbury in 1989 was enough to make him "fall in love" with the club.
The 65-year-old Frenchman had stopped to see a match in England after visiting Turkey on a scouting mission when he was the manager of AS Monaco.
And Wenger says that he was instantly taken aback after seeing the atmosphere at Highbury.
"I remember the first time I visited Highbury, I was on my own and it was January 2, 1989," Wenger told Arsenal Player.
"I had been in Turkey two days earlier watching Monaco's next opponents in the European Cup and I had to fly back on January 1, but I saw that in England they play football at that time of year so I decided to fly back from Ankara to France via London to watch a game first."
"I immediately thought that football in England was great. There was a fantastic atmosphere at Highbury and I just wondered 'is everywhere like this? - even at that time I thought it would be great to be part of that."
Wenger, who went on to find a lot of success at Arsenal, following his appointment as manager in 1996, admits that he had never imagined that he would one day become the manger of Arsenal.
"Obviously on that day I could never imagine that I would come back one day as manager, it was not even in my head," added the Frenchman. "It was just a coincidence because on that day I first met [former vice-chairman] David Dein and from then on we developed a friendship."
Meanwhile, the Hertsmere Borough Council have approved Arsenal's plans to expand their training ground in Colney London.
This new expansion will see the Gunners' build new facilities to improve their players' strength and conditioning to prevent injuries, which has been a major problem for Arsenal in the last few seasons.
According to reports, the Arsenal board has already sanctioned funds for the construction of a two storey extension to the indoor training pitch.
The new extension will accommodate a strength and conditioning gym, eight platform stations and movement areas, cardiovascular equipment space, spinning and weights area, 3D performance analysis area and a running track with integrated performance analytical sensors and associated storage.
"Today whilst additional improvements have been made to the medical rehabilitation areas improving the response of players to long term injury, other areas have fallen behind in football development terms," said the club in a statement, according to the Mirror.
"In particular facilities for strength and conditioning and analytical research have fallen behind top European and Premier League Clubs. The facilities and equipment planned for this new building are now considered essential by all the top clubs to assist in preparing and developing footballing talent."