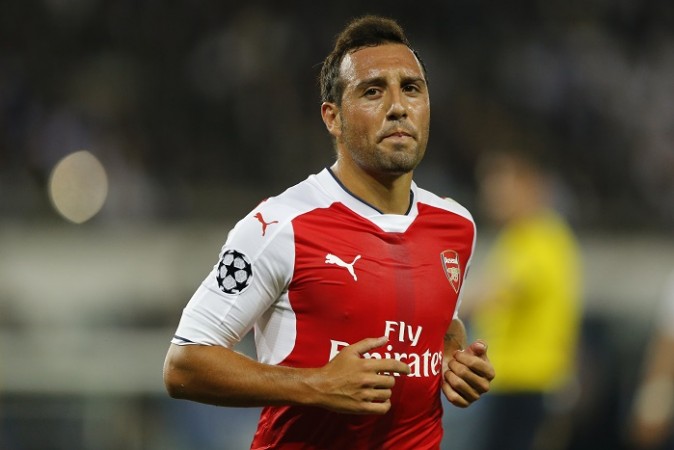 When it comes to the Premier League or indeed European football, there are very few players more likeable than Santi Cazorla – the diminutive, two-footed playmaker of immense talent, who, no matter the situation, always plays with a smile on his face.
That is a hard thing to do too, especially in this ultra critical modern world of football when every second of action is analysed and over-analysed. That overly-critical, looking for a single mistake in a player approach might be acceptable for a player of Cazorla's experience, but the Spaniard knows that when it comes to the younger players, such criticisms on the smallest of subjects can have a major impact.
"Ten years ago I was a young lad like Hector Bellerin and now I'm a veteran," Cazorla told Arsenal Player. "As a senior player you always try to set an example to the younger ones to help develop the next generation of footballers and that's what I try to do in the dressing room.
"When they start out in football, things often take them by surprise – especially when they're riding high. They may be in a new team and everything is going brilliantly and it all seems like it's a beautiful dream.
"But things can change, and then suddenly they have to cope with criticism and people not being happy with their performance. The young players often aren't used to this and don't know how to deal with what is said in the papers or on social media. Younger players are more affected by the criticism.
"They have to learn to be stronger and rise above it because criticism is part and parcel of football and that's an important thing for a footballer to learn."
Arsenal have several young players making an impact in the senior squad, chief of them being Bellerin and Alex Iwobi, and with players of Cazorla's experience and talent to guide them, the future does look bright.
Cazorla's contract with Arsenal runs down at the end of this season, and while the 31-year-old has been linked with a move back to Spain and Italian champions Juventus, he has insisted he wants to continue his career in the Premier League.
Considering the impact that Cazorla has already had this season, playing in that deep midfield role, it will be a big surprise if Arsene Wenger does not lock the midfielder down to a new deal soon.