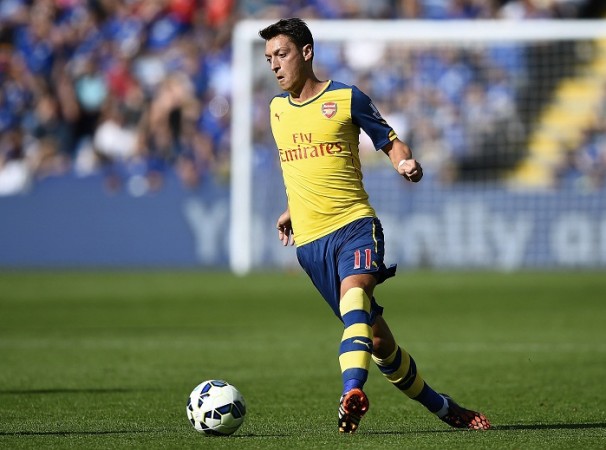 Arsene Wenger has been under the manager scanner for a while now after struggling to keep Arsenal in the lofty positions that he managed to do so often in the first half of his career in North London.
While results have varied over Wenger's 18-year tenure with the club, the one aspect that has remained constant is his ability to keep players on his side.
Very rarely will you find a former or current Arsenal player criticising the great man or showing a lack of admiration.
And Mesut Ozil, Arsenal's club record signing, is no different, coming out in support of the under-fire Wenger, while insisting he expects to improve under the tutelage of the Frenchman, despite a tepid start to his career in the English Premier League.
"He [Wenger] knows what he wants and I know he can bring me a step forward; he trusts me in that way and I trust him, completely," Ozil told Esquire magazine."
Arsenal ended a nine-year trophy drought by winning the FA Cup last season with a dramatic come-from-behind victory over Hull City, and while Ozil was happy to add another winner's medal his cabinet, he wants more.
"For a team, it [a trophy] is the biggest thing to get and we got it but as a player, there are other things -- being the best player in the world, other cups, the Champions League.
"For now, I am not making any plans for after my career. I am just really happy to be here."
Those words will of course be music to the Gooners' ears, and Ozil will hope to return from injury with a bang in the New Year. The Germany international is currently sidelined with a knee problem, an injury which came at a time when Ozil was being criticised heavily for his performances in an Arsenal shirt.
However, if the 26-year-old shows anything resembling the form he showed during his first couple of months at Arsenal, then Wenger and his team might just make something of this season, after all.
For the moment, though, Arsenal are not in the greatest of places, after their two disappointing results against Anderlecht and Swansea – a 3-3 draw, given away from a 3-0 lead, and a 2-1 loss, thrown away from a 1-0 lead.
Manchester United are the next opponents waiting for Arsenal on Saturday in the Premier League, and how Wenger's men respond to the challenge might just shape the rest of their season.