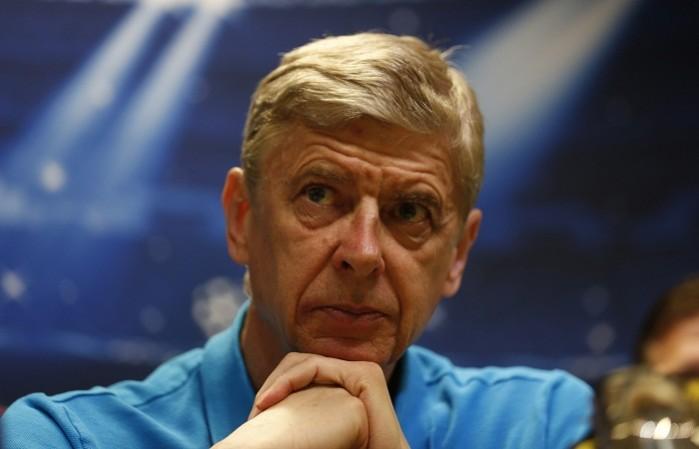 Arsenal boss Arsene Wenger feels that the Football Association need to install an expert panel to prevent players from diving in the English Premier League.
The incidents of diving seem to be steadily increasing in the Premier League of late, with a lot of players going down easily in order to win penalties or get the opponent's players sent off.
Due to this reason, many referees have become over cautious these days, booking players for diving, even if there might have been contact.
Last week, Chelsea's Cesc Fabregas was wrongly penalised for diving, with the midfielder, instead of being handed a penalty, given a yellow card during his side's Premier League clash against Southampton.
This incident had angered Blues boss Jose Mourinho, who had claimed that all the "people, pundits, commentators, coaches from other teams" were campaigning against Chelsea in order to brand his players as divers.
And Wenger, who has always campaigned against diving and simulation, feels that the only way to sort out the divers from the innocent players is to set up an independent panel and penalise the guilty players retrospectively.
"I'm against diving. We should punish after the game," Wenger said. "Should there be a panel? Yes - and punish only obvious cases, but not mixed ones. And the most suited to this are people who have an experience in the game.
"What you want is for a player to play with honesty, and to go for it. Once the players start to dive or not to dive, it makes it difficult for the referee."
"But the only way that the players will stop doing it, is if they feel they can get punished. Is it Arsenal, or Man United, or Liverpool or Chelsea, it is for everybody the same."
The 65-year-old, who has seen his fair share of divers during his 18-year spell in the English Premier League, admits that players will only stop diving if they get penalised for it.
"Oh we had them [at Arsenal as well], with Robert Pires, with Eduardo. It is down to the players," added Wenger, who admitted he feels sympathy for Mourinho. "Even if you talk to the players, the guys who have that in them, they will do it in the game.
"It is just coincidence. It is a bit more down to the character of the players."