Queens Park Rangers boss Harry Redknapp has revealed how he narrowly missed out on the signatures of former Arsenal captain Patrick Vieira and Barcelona forward Luis Suarez when he was the manager of Tottenham Hotspur.
The 67-year-old boss says in his new book "A Man Walks On To a Pitch" that he had nearly convinced Vieira, who was at Inter Milan at the time, to play for Tottenham Hotspur after he met the Frenchman at his house in 2009.
Despite the Frenchman being considered a legend at Spurs' north London rivals Arsenal, Redknapp insists that Vieira was not worried about the negative reactions he would get from the Gunners' fans if he moved to White Hart Lane.
"Patrick Vieira was a different type of midfield player and one every club would like to take now," Redknapp wrote in the book, which is being serialised by the Daily Mail.
"He almost came to me at Tottenham from Inter Milan. I thought it was an incredible decision by him, after he'd been such a hero at Arsenal.
"I met him at his house in Hampstead and he had no fear about what people would think or what reception he would get. He had enough confidence in his ability to just brush it away.
"I remember talking to Daniel Levy, our chairman, about him. He said the crowd would be hostile. I knew that - but if he had enough bottle to want to put on our white shirt after all that had gone before, I thought it said something about the man."
However, in the end, the move did not materialise and Vieira ended up signing for Manchester City in January 2010, where he finished his playing career before becoming a youth coach.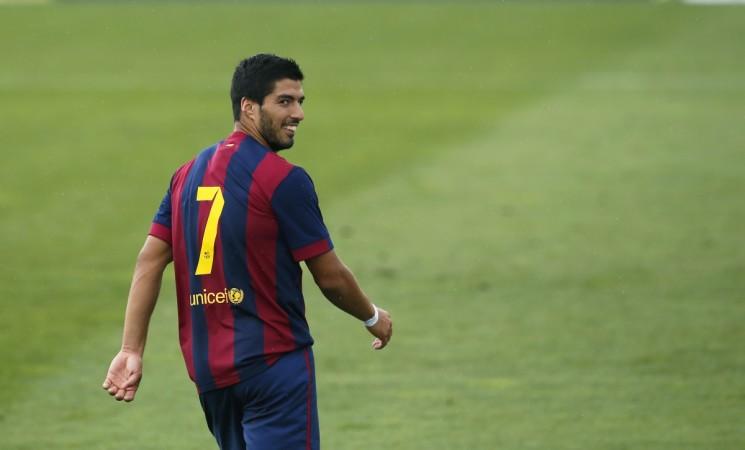 Redknapp also admits that the biggest regret of his managerial career was not securing the signature of Luis Suarez, even after former Chelsea boss Ruud Gullit had urged him to sign the Uruguayan, who was then playing for Ajax.
"Despite all that has happened in his career since, one of the biggest regrets of my life in management is not taking Luis Suarez to Tottenham when we had the chance," added the QPR boss. "'You've got to take him, Harry,' Ruud Gullit told me. 'He's fantastic.'"
Redknapp explained that he decided to go against making a bid for Suarez after Ajax demanded £22.8 million for the striker.
"Just when I was on the verge of taking the plunge, the price went up," he said. "In the end he was sold for £22.8 million to Liverpool. We wouldn't have paid that."