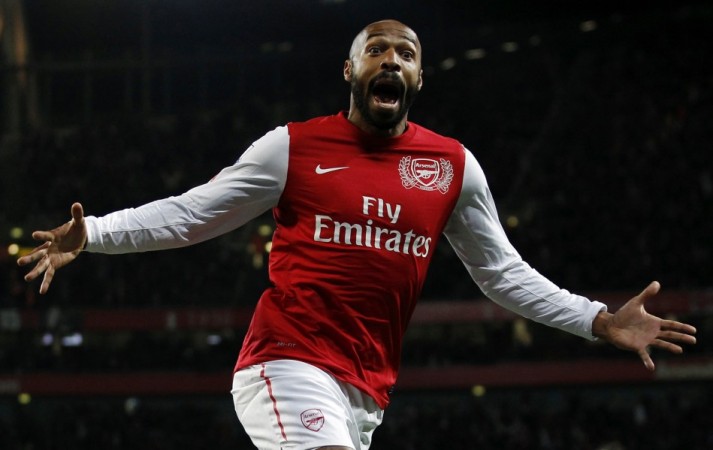 Arsenal legend Thierry Henry feels that the Gunners need to follow the footsteps of their London rivals Chelsea and sign at least four "top-quality" players this summer if they want to compete for the Premier League title next season.
The Gunners despite starting off the season in a disappointing fashion, have been doing very well of late in the Premier League, recording eight straight wins before their goalless draw against Chelsea on Sunday.
Although this run of good form has seen them rise to drastically improve their position in the Premier League table, they are still no closer to competing for the title this season due to them being ten points behind leaders Chelsea.
On the other hand, the Blues, who struggled to compete with Liverpool and Manchester City for the Premier League title last season, have managed to do exceptionally well this season after bringing in the likes of Thibaut Courtois, Cesc Fabregas and Diego Costa last summer.
And Henry, who is currently a pundit for Sky Sports, believes that Arsenal also need to do the same this summer if they want to be a better position to compete the Premier League position next season.
"Arsenal need to buy four players, they need that spine," the Frenchman told Sky Sports programme Super Sunday. "They need a goalkeeper, they still need a centre-back, they still need a holding midfielder and, I'm afraid, they need a top, top-quality striker in order to win this league again."
"The best example for me today was Chelsea. They struggled last year and they were still competing to win the league. They now have [Thibaut] Courtois, [Nemanja] Matic, Cesc [Fabregas] and Diego Costa."
"For me that speaks volumes, and we saw it today. A team didn't and a team did, and Chelsea are about to win the league."
The former France striker also went on to suggest that the Gunners' top players start to need performing at a consistent level especially against the top sides.
"Players need to perform also," Henry added. "I will single out Mesut Ozil, who made his eighth appearance against a top-four team today.
"Zero goals, two assists. That is not enough. Since joining Arsenal he has 14 assists. Now if you look at Fabregas at Chelsea, he has 16 assists in one season. At one point, I do think, and I do believe, the players have to step up and stand their game up."