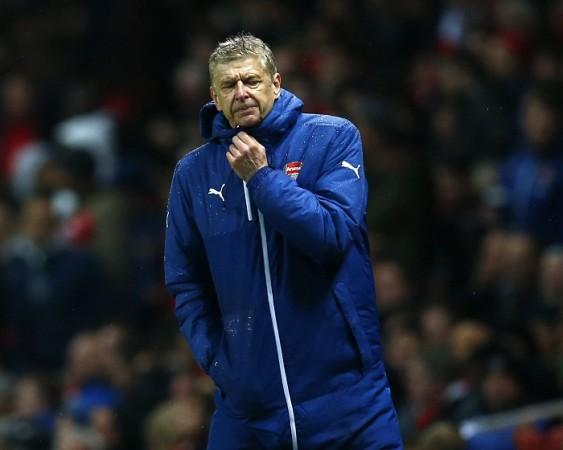 Arsenal boss Arsene Wenger is facing a bit of a striker crisis ahead of his side's trip to Southampton on New Year's Day as Olivier Giroud and Danny Welbeck are both unavailable for this crucial game.
While Giroud is still serving a three-match suspension for receiving a straight red card (for head butting Nedum Onuoha) during Arsenal's clash against Queen Park Rangers, Welbeck is a big doubt for this game as he is reportedly still struggling after sustaining a thigh injury during the Gunners' victory against West Ham.
"We have an uncertainty about Welbeck, who came off with a thigh problem. I think he will be short for Thursday," Wenger told Arsenal's official website.
Although the 65-year-old Frenchman does have some attacking options in the form of Yaya Sanogo, Lukas Podolski and Joel Campbell, it is unlikely that these players will be able to do well considering they have had very limited first team football this season.
Theo Walcott, who has been on the bench during the Gunners' last three fixtures, is also another player who could fill in for Giroud and Welbeck, but he too will be a little shaky as he hasn't played since his 12 minutes cameo against Swansea on 9 November.
"Walcott is involved because he was already in the squad. Of course I judge him a bit short on the competition front but on the fitness front he is ready to play."
Meanwhile, Wenger confirmed that Aaron Ramsey, who has been out of action for three weeks with a thigh injury, is still not available though the Welshman was expected to return to fitness towards the end of the festive season.
"Ramsey is not available yet, no," he added. "There is no setback. It's a bit slower than I expected it to be. Because last year he had a setback we have to be very cautious, with his thigh he was out for three months. And we have to be a bit more cautious than we would like to be."
Finally, the French boss revealed that Tomas Rosicky, who was rested during the Gunners victory against West Ham, will be returning back to the squad against Southampton.
"Rosicky will be back in the squad because he was rested. I will have to make a decision on who will come back, but Rosicky will come in for sure."