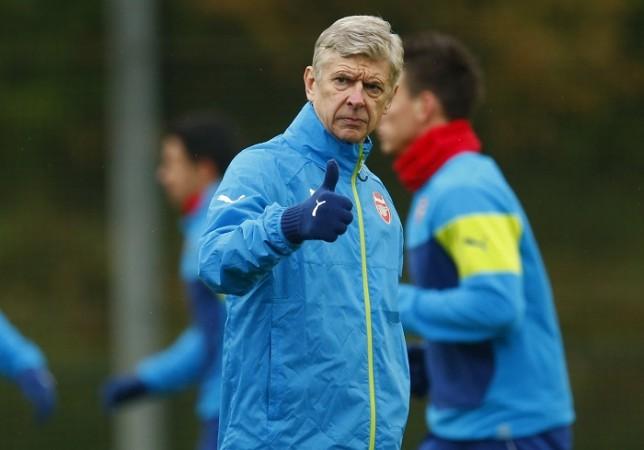 Arsenal have been dealt with a double injury blow, following news of Mikel Arteta and Mathieu Debuchy being ruled out for three months.
The Gunners have confirmed that Arteta, who last played for the Gunners during a Champions League against Borussia Dortmund on 26 November, has undergone an ankle surgery "to remove a bony spur, which has been causing the captain significant inflammation and discomfort over recent months"
Although the surgery went well, the 32-year-old midfielder will require a period of approximately three months to make a complete recovery and return to action.
"Mikel has had surgery which went well. I have just seen him, he is back with us at the training ground," Arsenal boss Arsene Wenger told the club's official website.
"He had a limited mobility in his ankle and some persistent inflammation that had an impact on his calf. That meant we had to make the decision to have surgery and it's a proper solution which gives him the best chance to recover."
Debuchy has also been ruled out for approximately three months following a surgery after he dislocated his shoulder against Stoke City last Sunday.
This is the fullback's second serious injury, following his move to Arsenal last summer as earlier spent a lengthy period on the sidelines after picking up an ankle surgery while playing against Manchester City in September.
"Mathieu had surgery on his right shoulder following the injury on Sunday. It's very unfortunate for Mathieu, it's unbelievable because he's had two surgeries in the same season. He just came back, he played seven games and he's out again," said Wenger, who confirmed that the former Newcastle defender is going to be sidelined for another six months.
"I count three months out for Mathieu because contact will be a problem for the shoulder."
The 65-year-old Frenchman now says Gunners will be working very hard to sign reinforcements in the winter transfer window
"Yes, we are more [in the market now]," Wenger added. "We have Chambers and we have Bellerin [to come in place of Debuchy], who is coming on well, and I want to give them a chance as well, but of course we are in the market like many other clubs.
"We work really hard morning until late night to try to get one or two players in."