Arsenal beat Chelsea in the Community Shield at Wembley Stadium on Sunday through the new ABBA penalty shootout after the format was introduced for the first time. Goalkeeper Thibaut Courtois and the new mega signing Alvaro Morata failed to convert their penalties while Arsenal players were spot on with their kicks. The penalties score read 4-1 after the game was tied 1-1 after the final whistle.
This silverware win will give Arsenal huge confidence as they start their Premier League encounter against a tricky side, Leicester City on Friday.
The first half of regulation time did not go according to plan for either side as far as goal-scoring was concerned. Arsenal looked good early on.
Arsenal were definitely missing their bug guns including Mesut Ozil and Alexis Sanchez while Chelsea also had their share of absentees; biggest being Eden Hazard. However, both teams played decent football, but the goalkeepers were not tested by either teams.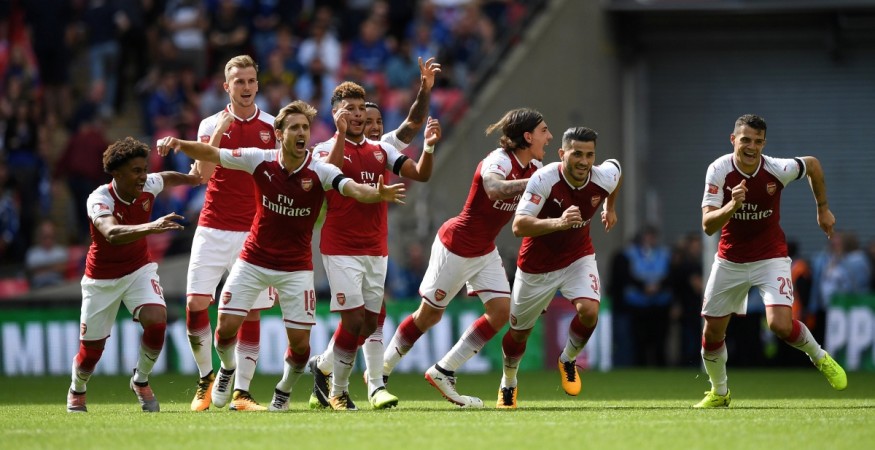 Alexandre Lacazette came closest to scoring for Arsenal as he tried to bend one in, only to be denied by the post. That was the biggest chance for Arsenal in the half while Chelsea's Pedro also tried his hand from the left but his powerful left footed shot was blocked by Petr Cech.
However, the first half was quite physical, with both teams taking the game seriously.
Chelsea got the ball rolling early in the second half as Victor Moses scored the first goal of the match after Arsenal defence fell asleep, which allowed the Nigerian a chance to open scoring. Moses' cool finish gave Chelsea the lead.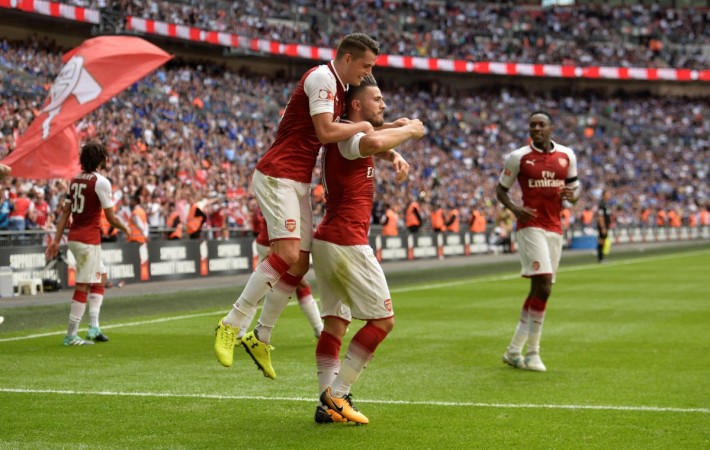 The goal was a wakeup call to Arsenal who came back strongly.
With Arsenal on the offensive, things got worse for Blues with Pedro getting a red card. The Gunners immediately took advantage of the situation and scored via new signing Sead Kolasinac's header in the 83rd minute, which happened to be the final goal in normal 90 minutes, leading to a penalty shoot out.