While everyone's favourite pre-season destination is the USA nowadays, Arsenal will not go down that road this time around, with Arsene Wenger's men making a long trip down under to Australia, before completing their preseason travel assignments in Asia.
Then, of course, there is the highly-coveted Emirates Cup tournament this year, back after a season's hiatus.
Arsenal, even after winning the FA Cup title for a third time in four years, had a disappointing season in 2016-17, with the North London side, predictably, tailing off as the winter months hit and then making the inevitable Champions League exit, following a heavy defeat to Bayern Munich, 10-2 on aggregate.
While Arsenal finished strong, after Arsene Wenger made a change in formation, even the FA Cup title could not mask the disappointment the fans had been put through in the entire campaign.
There were calls for Wenger to finally end his long, 21-year association with the club, but despite fan protests and demand for change, the board decided to stick with their most successful manager.
Now, it is up to Wenger and the board to show it was the right decision, and Arsenal have at least shown some ambition in the transfer market, by breaking their club record to sign Alexandre Lacazette from Lyon.
With Sead Kolasinac also joining and a couple more big signings expected, it might seem like Arsenal are leaving no stone unturned in their bid to "compete" for the title.
However, all that will mean little if they end up losing their best player Alexis Sanchez and Wenger refuses to be flexible.
It is Wenger's rigidness, in tactics and the way he prepares his players, that has held Arsenal back in this ever-changing landscape of football, and while the manager finally got off the stubborn seat and made a change in formation, in many ways, it was done a little too late to save the season.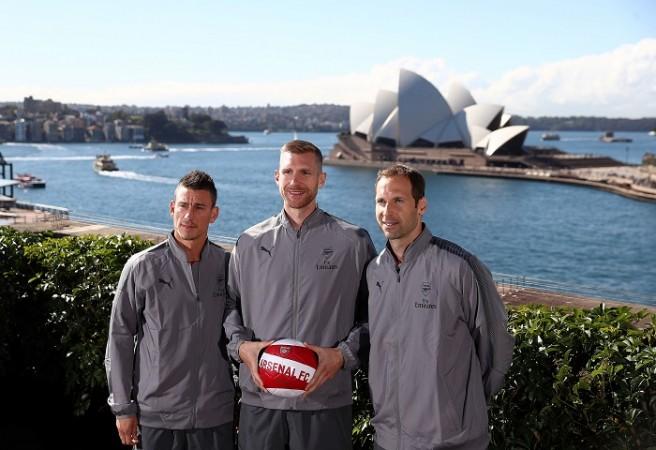 That cannot happen this time around, and Wenger has already revealed Arsenal will stick to the back three, that worked so well at the tail-end of last campaign, at the beginning of this season.
"We'll test many systems," Wenger said of his pre-season plans. "At the moment, in pre-season, we are in the continuity of the end of last season. In some games, we will play with four at the back and some with three, but at the start of the season we will certainly play with three."
Arsenal begin their pre-season with a couple of matches in Sydney – against Sydney FC and Western Sydney Wanderers.
They then head off to China, where they play Bayern Munich and Chelsea, before the pre-season assignments are completed with the Emirates Cup.
A week before the season starts there will be the Community Shield, with Arsenal, yet again, facing the Blues, the team they beat in the FA Cup final, but also the team that cantered to the Premier League title.
Arsenal 2017 pre-season schedule:
Thursday, July 13: Arsenal vs Sydney FC (8pm local time, 3.30pm IST, 11am BST, 12pm CET) at the ANZ Stadium, Sydney.
Saturday, July 15: Arsenal vs Western Sydney Wanderers (8pm local time, 3.30pm IST, 11am BST, 12pm CET) at the ANZ Stadium, Sydney.
Wednesday, July 19: Arsenal vs Bayern Munich (7.20pm local time, 4.50pm IST, 12.20pm BST, 1.20pm CET) at the Shanghai Stadium.
Saturday, July 22: Arsenal vs Chelsea (7.40pm local time, 5.10pm IST, 12.40pm BST, 1.40pm CET) at the Bird's Nest Stadium, Beijing.
Emirates Cup:
Saturday, July 29: Arsenal vs Benfica (4.20pm BST, 5.20pm CET, 8.50pm IST) at the Emirates Stadium, London.
Sunday, July 30: Arsenal vs Sevilla (4.20pm BST, 5.20pm CET, 8.50pm IST) at the Emirates Stadium, London.
FA Community Shield:
Sunday, August 6: Arsenal vs Chelsea (2pm BST, 3pm CET, 6.30pm IST) at Wembley, London.