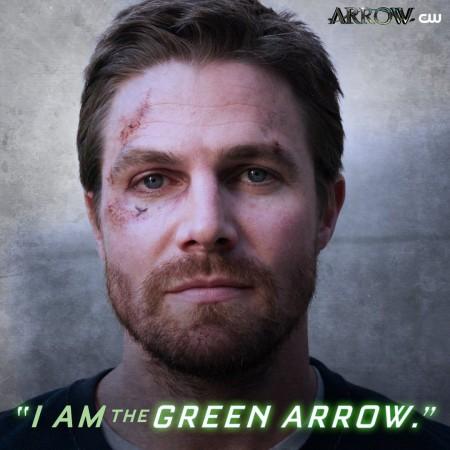 Oliver Queen's (Stephen Amell) time at Lian Yu trained him to survive on will power alone; it also taught him to be a ruthless killer, something he isn't quite proud of. With time, he worked hard on getting over this extreme blood lust and eventually succeeded.
But, in season 7 the protagonist is going back to the roots; he's turning to the old ways of getting things done (Hint: the merciless killer from season 1). Let's be honest, he's in a maximum security prison surrounded by inmates he had put away during his term as Star City mayor, there's no other way he can tackle this.
While fielding questions at the recently-concluded San Diego Comic Con Amell said what the writers have done to Queen is unbelievable (in a cool kind of way). He's nothing what he used to be all these years.
"You'll see a completely different Oliver Queen, in fact. And then you'll see the old Oliver Queen explode at a certain point, but we're investigating completely different dynamics within the mythology of the show and that is within Slabside Supermax Prison," the actor further added.
Off prison campus, he'll be fighting Ricardo Diaz (Kirk Avecedo), who managed to slip away during the season 6's final showdown. And this time, he's apparently bringing in the efficient Longbow Hunters to help him bring Queen down.
Meanwhile, there's been considerable chatter about how Felicity Smoak a.k.a Overwatch (Emily Bett Rickards) will be donning a superhero suit this year. A quick recap of Rickards' interview from earlier this year sort of confirms this news.
When asked if Smoak and Queen will be raising a baby of their own in the coming season, the actress said that she would love for her character to be given storylines that just doesn't have to do with relationships.
I feel like she deserves a little something more than that, and I don't want that to be taken the wrong way. I'd just be interested in seeing her, I don't know, like, deal with a villain face-to-face for a consistent number of episodes?," TV Guide quoted her as saying.
Arrow season 7 is scheduled to return to TV screens on October 15.