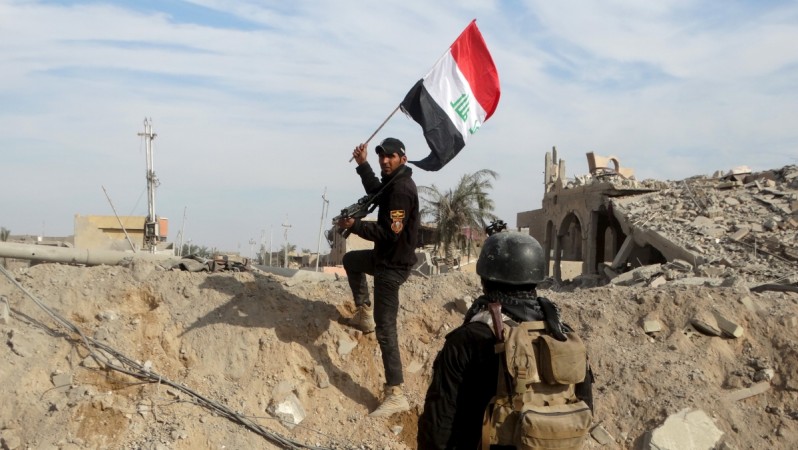 Chief of the Islamic State-backed terrorist group Ansar-ut Tawhid fi Bilal al-Hind, who was arrested by the National Investigation Agency last week, has divulged that he received Rs 6 lakh from Mohammad Shafi Armar, an ISIS recruiter and former Indian Mujahideen operative who is now based in Syria.
The NIA had arrested 14 ISIS militants last week in a nationwide sweep for terror suspects before the Republic Day celebrations. The interrogation of Mudabbir Mushtaq Shaikh, the chief or emir, and the other detainees revealed the large scale operations of the terror group.
"The money was essentially to hold meetings and organise weapons and explosives for possible attacks on vital installations as well as security force personnel. We are verifying the revelations made by Mudabbir, and identifying those to whom the terror money sent across by Shafi Armar was redirected," a senior official told the Times of India.
"Shafi Armar was egging on radicalised youth, some of whom were part of sleeper modules of SIMI/IM, through online forums to plan and execute simultaneous strikes across multiple cities. But given their limited expertise and training, he eventually came down to asking them to stage individual attacks around their areas of residence," a home ministry official told TOI.
The NIA, which picked up Shaikh from his residence in Mumbra on 22 January, also recovered Rs 2.37 lakh of the Rs 6 lakh he had received from the ISIS recruiter.
Part of the amount had been transferred to two ISIS-radicalised people of whom one is from Lucknow.
Ansar-ut Tawhid, which was operational since April 2015, had fashioned itself on the lines of other terror organisations with proper hierarchical structures and designated positions for the operatives.
To plan the attacks, meetings were held in Lucknow, Saharanpur, Hyderabad, Tumkur and Pune, among other places. Shaikh also travelled to West Bengal to acquire weapons, but remained unsuccessful. Scouting for sites for training was also done in Bengaluru, Tumkur and Lucknow, reported TOI. The militant group is also connected to the Haridwar-Roorkee chapter, which was uncovered on 19 January, and disappearances of young men who are believed to have joined ISIS.