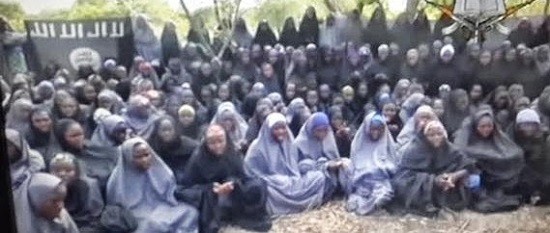 One of the leaders of the notorious Nigerian terrorist group Boko Haram, who was arrested by villagers and police in a raid in Maiduguri recently, has reportedly confessed that he married two of the abducted Chibok schoolgirls.
The Boko Haram militant, who has been identified as Hassan Ali, stated after his arrest that he had married two of the 200 plus schoolgirls, and also revealed that the abductess were being kept in the Sambisa forest, reported Leadership.
The report also states that Ali hails from the Kwapchi-Kilakise village, and is famous for his brutality on women and children. Ali, following his acts of violence, was elevated to the top post of Amir by Boko Haram leaders.
Ali's arrest - touted as an 'asset arrest' - is said to be a breakthrough and would help the Nigerian forces in brokering a deal for the release of the abducted girls.
The report claimed that Ali was arrested on the Damaturu-Maiduguri highway, while he was trying to flee following an attack on a village.
The Damaturu-Maiduguri highway, which leads through the Sambisa forest, has several checkpoints, manned by locals. The villagers forcefully stopped Ali's car, and he then identified himself as an Amir of Boko Haram.
During his interrogation, he confessed that he had married two of the girls. He has also reportedly revealed that the girls were being "treated well and were being given good food".
The report confirms fears that Boko Haram leader Abubakar Shekau is giving off the girls to his own men. Shekau had earlier stated, via a video message, that he would sell off the girls to the market as slaves.
Later in another video, the girls were all seen wearing hijab and praying, with Shekau stating that he had converted the girls to Islam and will now marry them off.
However, Shekau once again changed his mind and, in another video, tried to broker a deal for the release of all imprisoned Boko Haram men, though the Nigerian government refused to accept the deal.
Recent reports claim that the Nigerian Army has closed in on the location of the terrorist group, and will rescue the girls soon.