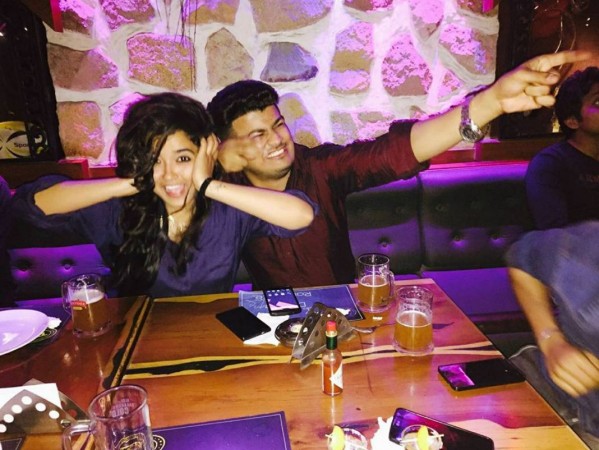 Anchor-compere Arpita Tiwary (Arpita Tiwari) was found dead under mysterious circumstances on December 10. Mumbai Police, who are looking into every aspect of the death case, have zeroed in on two prime suspects: Arpita's boyfriend Pankaj Jadhav (30) and his friend Amit Kumar (29).
The 25-year-old's body was found hanging in the duct area on the second floor of a building in Malad, Mumbai. While the suspects call it a probable suicide, her family claim it to be a murder.
Police have investigated people staying in the building, including the neighbours to ascertain if there were any fights between the couple.
Deepak Phatangare, senior police inspector of Malvani police station, said in a statement, "We are probing the case, and have not given any clean chits to anyone. The fingerprints samples have been sent to the Forensic Science Laboratory in Kalina."
Meanwhile, SpotboyE interviewed Arpita's sister Shweta Tiwari, who threw some light on the former's relationship with her boyfriend.
Speaking about what went wrong in Arpita's six-seven years of relationship with Pankaj, Shweta said: "It's difficult to say such things to your immediate family. But yeah, I am getting to hear all such stuff from her friends. She wanted to settle down with him but he didn't want to marry her and they fought over that a lot. She wanted her future with him but he wasn't complying."
Shweta also revealed that her family didn't like Pankaj as he was jobless and aggressive. She had even seen him hitting Arpita. "He was jobless. And, I had even seen him hitting Arpita. Who would want his/her sister to get married to such a guy? He was so aggressive. He used to drink and lose his senses," she said.