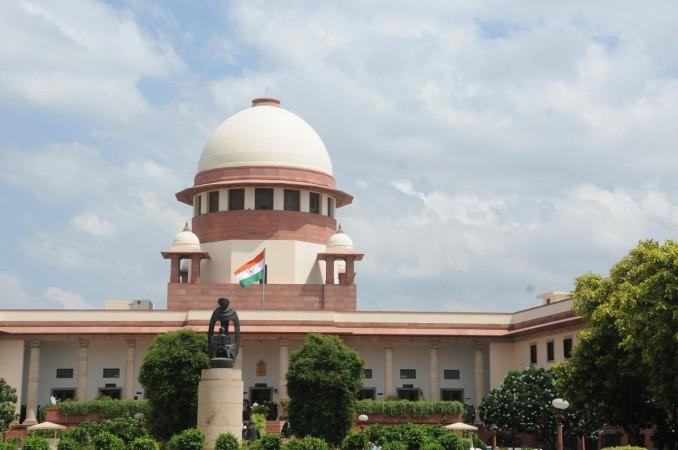 Around 2.8 crore cases are still pending in district courts across India. District courts are short of almost 5,000 judicial officers due to which two reports issued by the Supreme Court suggest that judicial manpower should be increased "manifold" through the appointment of nearly 15,000 more judges in the next three years to overcome the situation.
The two reports — 'Indian Judiciary Annual Report 2015-2016' and 'Subordinate Courts of India: A Report on Access to Justice 2016' — highlighted that district courts across India are struggling with a backlog of 2,81,25,066 civil and criminal cases between July 1, 2015 to June 30, 2016, the Press Trust of India reported. However, around 1,89,04,222 cases were also cleared during the period.
The pending cases are due to shortage of judges in subordinate courts which is "a cause of concern" since there are 4,954 judges' posts vacant despite the sanctioned strength of judicial officers being 21,324, the report said.
"Based on the study and keeping in mind the future growth in institution of cases, it is found that the present judge strength is insufficient to deal with a huge figure of pendency of cases, which is a cause of concern. Additional judicial manpower and support staff, as well as infrastructure is required immediately to handle the situation," the report said.
The report also highlighted the failure of the central government in sorting out the problem. There is already a tussle going on between the judiciary and the executive over the appointment of judges.
"The immediate requirement itself shows that enough has not been done to increase the judges strength of the subordinate judiciary. The State is obliged to carry out the decisions of the Apex Court and increase the Judge-Population Ratio to 50 per million as held in the All India Judges Association case. The present judge strength is sufficient just to handle the fresh cases filed each year which ensures constancy of pendency figures. It is necessary to understand and predict that case filing patterns would change in future and device methods to keep pendency in manageable limits," the report said.