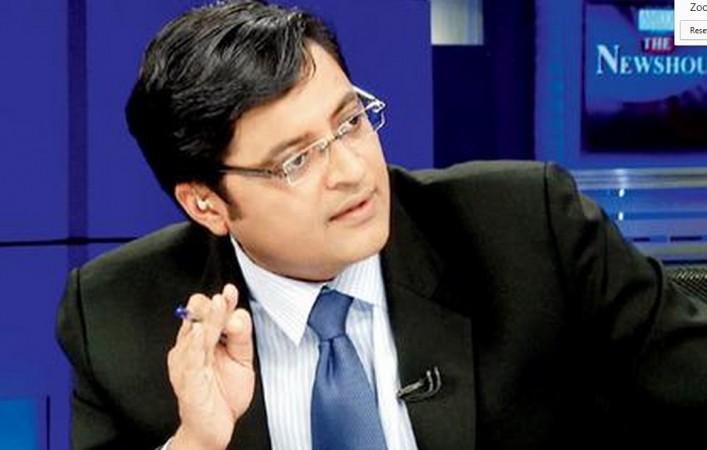 After a small hiatus, journalist Arnab Goswami is back on television with his own channel -- Republic. It is for sure that viewers missed Arnab and his prime time show The Newshour during his small break, but he is not only known for the prime time show.
Arnab's Newshour was a great source of entertainment on the internet. From the Dented and Painted Remix to ARNAB TRAP - NEVER EVER EVER, several spoofs and memes from the Newshour debate have been viral in the past, but only a few managed to outshine the original videos.
Let's take a look at his top five spoofs that became more popular than the original video.
Arnab Goswami taking on Abhijeet Mukherjee over his sexist comment
The mash-up video of Arnab taking on Abhijeet Mukherjee over his Dented and Painted woman comment is one of the funniest spoofs available online. The video was uploaded on December 31, 2012, and has received more than 2,00,000 views.
Arnab's NEVER EVER EVER spoof
Another good mash-up is Arnab Trap – Never Ever Ever that features the anchor and Meenakshi Lekhi. During a Newshour debate, BJP MP from New Delhi Meenakshi Lekhi alleged that "You've got money from the lobbyists for your channel." And this resulted in the spoof video that went viral. The video was uploaded by Raka Ashok on December 17, 2013, and has received 544,558 views so far.
Barely Speaking with Arnub
The Newshour also inspired a web-series Barely Speaking with Arnub that went viral on YouTube. Several known personalities, including Shah Rukh Khan and Arvind Kejriwal were their guests.
Arnab Goswami Vs Subramanian Swamy
Chennai-based parody music band Parodesy Noise featuring Krish Ashok, Harish Ravindran and T Rajender made a remix of shoutfest between Arnab Goswami and Subramanian Swamy. The remix titled Interrupception was created two years ago and has been played 298,000 times.
Arnab Goswami's one minute
This video features Arnab's replies to guests of his shows and interestingly, his most famous replies are "one minute" or "one second." Published on September 4, 2014, by José Covaco, the video has received 96,166 views.