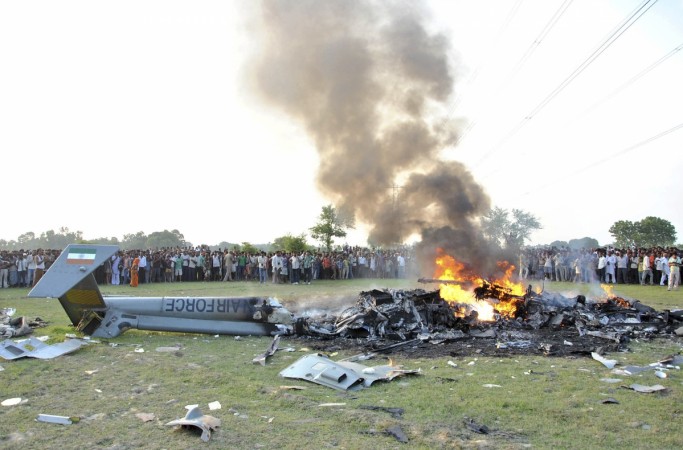 A helicopter belonging to the Army crashed at a helipad in Nagaland's capital Dimapur on Monday morning. The two pilots and an Army official on board the helicopter escaped without any injury.
The Cheetah helicopter crashed within seconds of taking off from a helipad in Rangapahar in Nagaland's Dimapur district.
The army aviation chopper was on a routine sortie when it crashed nose down from a height of about 10-12 feet on the ground at 9.30 am, PTI said, quoting defence PRO Amit Mahajan in Shillong.
A probe has been ordered into the incident.
This incident has taken place few days after Defence Minister Manohar Parrikar asked the Army to take due precautions to avoid any unfortunate accident or loss of life of Army personnel.