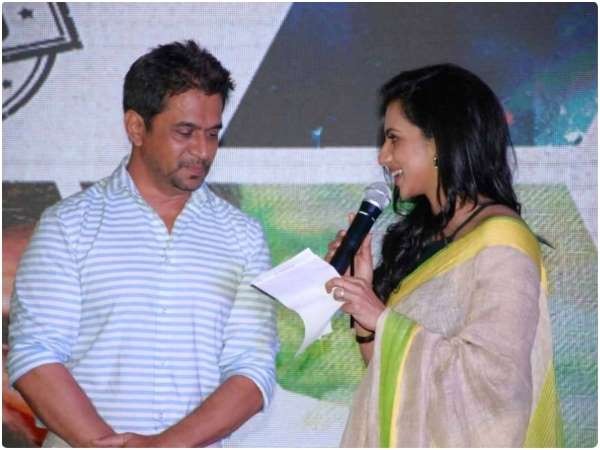 Action King Arjun Sarja has broken his silence on the sexual harassment allegations made by Sruthi Hariharan. The actor is now heading towards taking a legal action against the actress.
"Filmmakers, often, ask me suggestions for improvisation of scenes considering my experience. If it is good they will accept it, else they tell me that 'we will do it slight differently.' In fact, there were lots of intimate scenes in the movie, but I refused to do it as I am not comfortable doing it. I also told the director that such scenes are not required for this film and if they still want it he would not be part of the project," Arjun Sarja told Public TV.
Arjun says that her allegations have come as a shock to him. "I am not able to digest those accusations. If I don't respond people might think that I might be guilty. So, I am out here to give my clarification," the 56-year-old actor said.
The multifaceted talent claims that he has the habit of inviting director or artistes when he gets food from his home. "I don't remember, but I might have asked her to join for lunch on the sets. However, I never asked her to go out for dinner," he affirms.
Arjun Sarja wonders why she said all the good words about him during the movie promotions and recalls Shruti confessing about her desire to work with him again. "Why did she praise me then and why her stand about me has changed all together? Is she telling those words or someone else is behind her?" the actor questions.
Arjun Sarja points out that he also has a daughter, who has entered the film industry, and understands how women feel when they do not treat them well. He welcomes the 'Me Too' movement but cautions that it should not be misused for publicity.
The actor ends on the note that he is filing a defamation case against Shruti Hariharan.
Shruti Hariharan has alleged Arjun Sarja of misbehaving with her during the shooting of Vismaya, Nibunan in Tamil. Read her complete text here:
Meanwhile, producers Muni Rathna and Sa Ra Govindu, former President of KFCC, along with Dhruva Sarja have slammed Shruti for her allegations. Whereas Shraddha Srinath and Prakash Raj have extended their support to her.