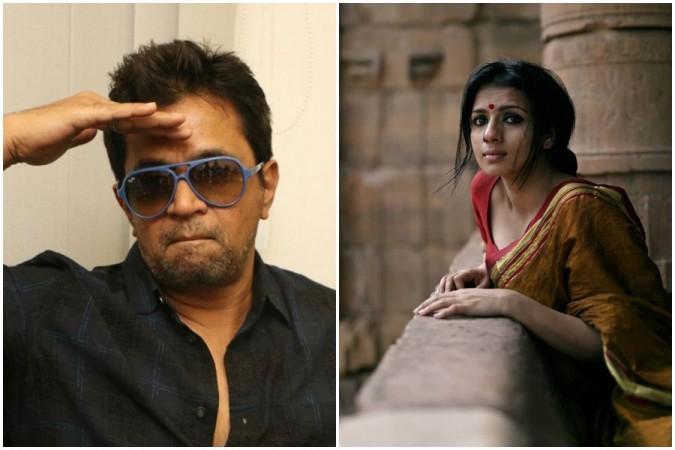 Arjun Sarja is getting support from his fans, family members and well-wishers from the film industry after Sruthi Hariharan levelled sexual harassment allegations against him. His father-in-law and veteran actor Rajesh and producer Munirathna have slammed the Lucia actress over her claims.
Speaking to a Kannada channel, Munirathna stated that there is no truth in her allegations. "Arjun entered the industry as a child artiste. There is not a single black mark in his four decade career. He might have tried to correct her as she is new to film industry and definitely not touched her with wrong intentions. She has mistaken," the producer said.
He says that Sruthi Hariharan should learn acting first and indicated that she should have years of experience to judge it and make such allegations. "Arjun has worked with many big names of South India and never ever heard of such conduct in his public life. So, her allegations do not make any sense," he added.
According to Rajesh, Arjun is a decent and dignified man. "He commands respect through his good behaviour. He has a beautiful wife and children. I feel it is an attempt to tarnish his image. If he had done it when he was young we might have believed it. He is 56 and not an age to misbehave when he has children of Sruthi's age," he told TV 9 Kannada.
Rajesh recalls Sruthi praising Arjun Sarja during the release of Vismaya, but wonders what transformed her to change her views on him now.
Munirathna claims that Sruthi Hariharan should have raised the issue when it happened and not now. "She could have left the shooting then and filed a complaint with the director. I wonder why she is making allegations now. At least, she should have raised the issue with Ambareesh, the president of artistes' association," he concludes.
Even fans have started abusing Sruthi Hariharan on social media sites that she has alleged to garner cheap publicity.
What did she say?
The actress wrote on her Facebook that Arjun Sarja behaved inappropriately with her during the rehearsal of an intimate scene. Read her complete text Here: