Arjun Rampal's former brother-in-law Amit Gill has been booked for molesting an air hostess
Gill was married to Rampal's sister Komal and the couple separated seven years ago.
The air hostess had reportedly given Rs 18 lakh to Gill for investment
He reportedly returned only a part of the money
Gill is said to have asked the victim to come to his house, where he spiked her drink and molested her
Mumbai Police have booked Bollywood actor Arjun Rampal's former brother-in-law Amit Gill for allegedly molesting an air hostess and threatening to put up her nude pictures online. He was married to Rampal's sister Komal and the couple separated seven years ago.
Gill had reportedly called the air hostess, his investment client, to his house in Anand Villa, where he spiked her drink and took her obscene photos. He then threatened to put up the images on social media, reported Mumbai Mirror.
The air hostess, who works with a private airline, is said to be Gill's client and had given him Rs 18 lakh to invest on her behalf. Gill had promised good returns on the amount. However, he later refused to return the principal amount, as well as, an interest of Rs 6 lakh.
The air hostess has now filed a complaint with the police and said that Gill had not only refused to pay her the money but also molested her. "My common friend told me she had invested around Rs 80 lakh with Gill, and he was offering good returns," the Mumbai Mirror quoted the victim as saying.
"She advised me to also invest with Gill, and said he could help me get the Rs 5 lakh a friend in Dubai owed me, as he [Gill] knew several people in there."
Encouraged by the promise of good returns, the victim withdrew a fixed deposit of Rs 18 lakh and gave the sum to Gill when they met at Taj Lands' End in Bandra.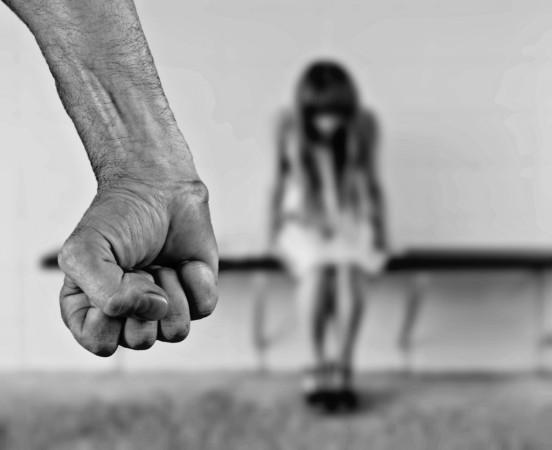 "There was an agreement made between Gill and the victim's mother about the same. Gill had promised returns at 3 percent per month to the victim, who thought that with this interest money, she would be able to take care of her mother, who was all alone in Mumbai, as the victim mostly stayed in Abu Dhabi for work," an official of the Santacruz police station added.
The victim later asked Gill for her money and the interest. He then gave her a check that bounced. The air hostess then got in touch with Gill with the issue and he assured that he had transferred the amount to her account. However, the victim realized that she had received only Rs 12 lakh.
"This was on June 15, 2017. I started demanding the remaining Rs 6 lakh with interest from Gill, and he started threatening me and even sent me some obscene pictures of me, telling me not to ask for money, or he would post my obscene photos on social media," the victim added.
When were the images taken?
The air hostess said that in August 2016, Gill had called her home and told her that he was not on talking terms with her friend anymore. When she asked for her money, he offered her a drink that was spiked. Once she was sedated, he allegedly took obscene images of the air hostess and also touched her private parts.
"We have registered a case against Gill and are investigating the matter," Paramjit Singh Dahiya, deputy commissioner of police, Zone IX said. Gill has been booked under Sections 328 (causing hurt by means of poison, etc), 354 (sexual harassment and punishment for sexual harassment), and 506 (criminal intimidation) of the Indian Penal Code.
Meanwhile, Gill is not really new to controversy and was earlier arrested for allegedly betting money on the India vs Sri Lanka cricket series in 2017. His name had come up when the Mumbai Crime Branch busted a betting ring in Andheri.