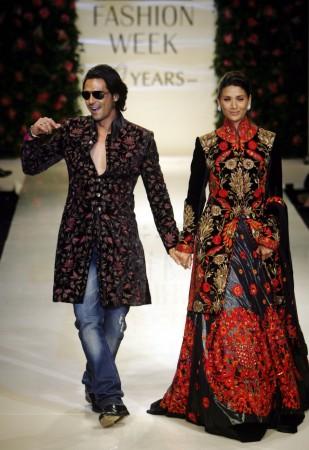 After the divorce of Bollywood's hot couple Hrithik Roshan and Sussanne Khan last year, another good-looking couple is reportedly set to part ways.
Arjun Rampal and his supermodel wife Mehr are said to be heading for divorce by mutual consent.
According to a report in Mumbai Mirror, Mehr has been consulting senior lawyer Mrunalini Deshmukh for some time now.
Further, the report stated that the couple may be on a six-month separation period before they get legally divorced.
Arjun and Mehr have been married for 17 years and have two daughters, Mahikaa (13) and Myra (10).
Back in 2013, Arjun was in the news when his close friends Hrithik and Sussanne announced their separation.
Arjun's closeness to the star's wife was rumoured to be one of the reasons for the A-listed couple's split. However, the rumours were later slammed by both Sussanne and Arjun.
Last year, a leading daily had claimed that Rampal's wife had found out that Sussanne and Rampal had travelled abroad together. However, the news turned out to be a hoax when the "Rock On!" star took to his Twitter handle to deny it.