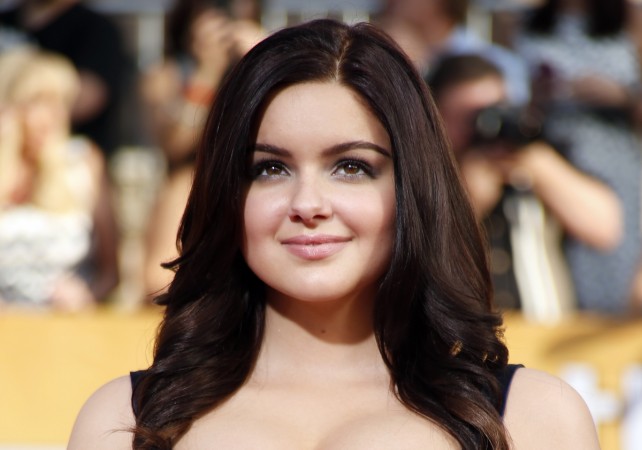 Modern Family actress Ariel Winter is proud of her curvaceous body and she does not hold back from flaunting it.
Also read: The Originals Season 4 episode 3 spoilers: Can Klaus protect Hope?
On Friday, the 19-year-old took to Instagram to share a photograph of herself rocking a tiny white leotard that accentuated her curves. "The booty's back in Cali☀️" the actress captioned the photograph, letting her followers know she's back in the United States following her holiday in China with 29-year-old boyfriend Levi Meaden.
Winter has often been criticised and body shamed for posting revealing pictures of herself on social media.
Last year, she opened up to E!News about being body shamed, saying although she let it affect her initially, she has now made peace with it.
"I was bullied for being super flat and super skinny when I was 11 years old and then I turned 12 and I suddenly was curvy and had this bigger body that I wasn't prepared to deal with yet, but I was super excited because when I was younger, I'd always wanted boobs and I wanted a butt," she told E! News.
"Unfortunately, photos came out of me on the Internet after my body had kind of blossomed and people were really hating on me for it," she recalled. "I got a lot of comments like 'You're fat, you're ugly, you're a slut…it was a lot coming from people I didn't know at such a young age."
"It turned out I never would fit that standard, so I kind of gave up on that and started focusing on the relationship I have with myself," she explained.
A post shared by ARIEL WINTER (@arielwinter) on Mar 7, 2017 at 4:20pm PST